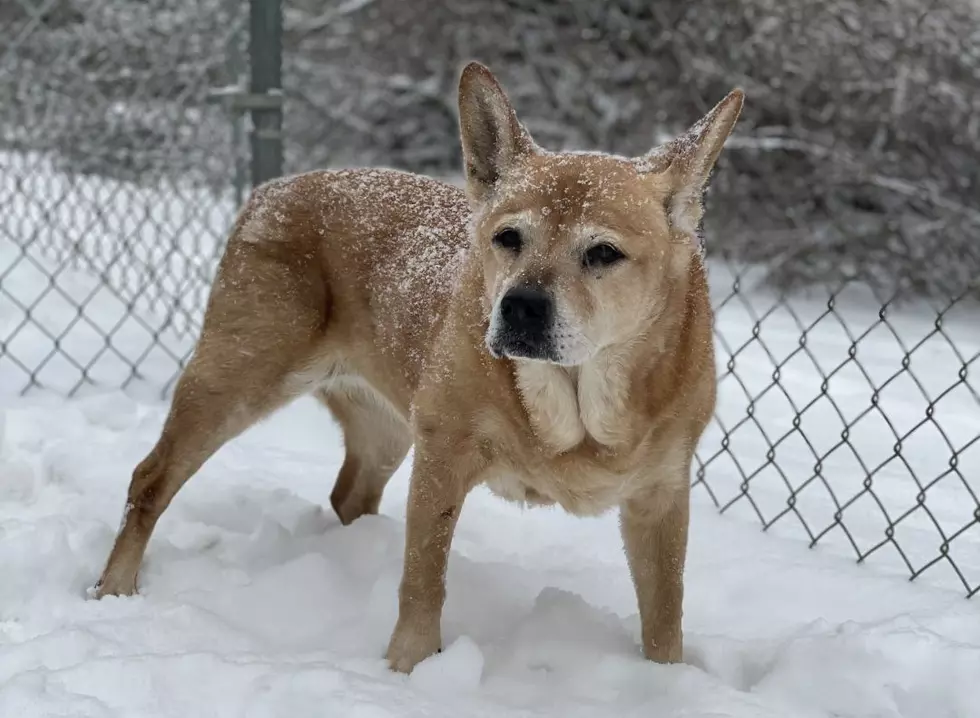 Faith From New Milford is Our Pet of the Week
AWS Image
This week we've got a Chow Chow/Shiba Inu mix. A local dog whose owner could no longer continue to take care of her.
Her name is Faith and she's now available at the Animal Welfare Society in New Milford.
Faith is about 45 pounds and is a senior dog so she does qualify for the AWS senior to senior discount. Faith is looking for an adult home. She enjoys short walks, a few naps, and lots of love. She gets along well with cats, other dogs don't phase her, but she would be better off as the lone dog in the house. It is recommended that there's no children under 15, not because she doesn't like children, but just because of her slower pace, and she is a little hard of hearing.
Faith is on a special K/D diet, which is for her kidneys, but it's just a special food, there's no medications to administer or anything like that. Of course Faith is up to date on all her vaccines and she has been spayed as well.
Because of the COVID-19 restrictions, if you're interested in adopting one of the featured pets, any dog or cat at the shelter, you must first fill out an application on their website at aws-shelter.org. Once your application is approved, you can call them at 860-354-1350 and schedule your one-on-one limited contact meeting.
Enter your number to get our free mobile app
The shelter is always in need of items to help keep the animals safe and clean. Right now, they are looking for bleach, paper towels and dry cat food.
If you can contribute, you can drop off the items at the shelter at 8 Dodd Road in New Milford. Just let them know you're going to drop something off, and you can do it with no contact by just leaving it in front of their building. You can also check the Animal Welfare website for their Amazon wish list, and have the items delivered right to the shelter.
LOL: Greater Danbury Pets Pose as if They Were On a Dating Site