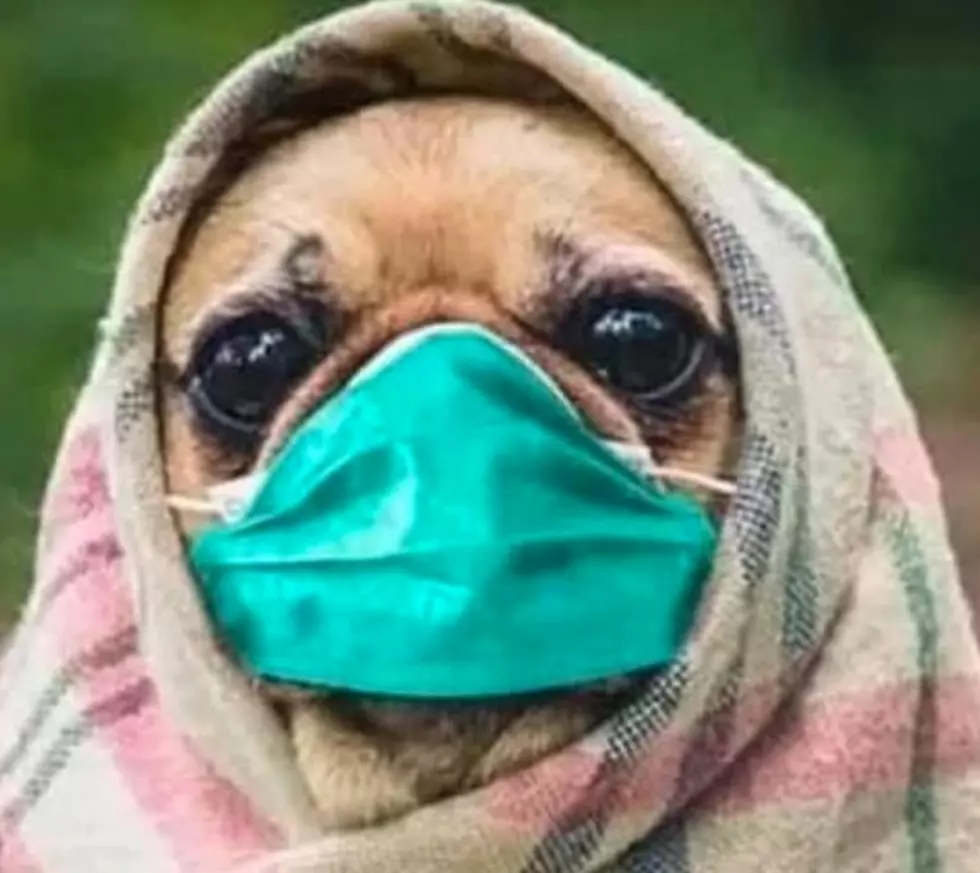 Could You Actually Give Your Pet The COVID-19 Virus?
Kicks Facebook Image
Since a number of the Tigers at the Bronx Zoo recently tested positive for the COVID-19 virus, people have started getting concerned if they could give or get the virus from their pet.
This week our Pet of the Week segment is dealing with the latest concern to many pet owners, can you give the virus to your pet, or could you get the virus from an infected pet.
To get some answers to this question I recently spoke with Dr. Jim McNamara from the Bethel Veterinary Hospital and asked him his thoughts on this whole situation. He's what he had to say:
"What I would say to you is that it is true that animals can test positive for COVID-19, even though the human is the primary body that takes in this virus, animals can take in the virus into their body as well."
So what's his best advice to give someone regarding their pet during this pandemic.
"You should be practicing social distancing even from your pet if you are sick. That's what's being communicated down from the USDA. It's not necessarily that you can make your pet sick, but you could put virus on your pet that could make others sick. Think of your pet as a door knob, you have to touch your door knob to get in the house, and your also going to have to touch your pet, remember they are going to get upset if your not petting them. After handling your pet, walk away and wash your hands, and don't let your pet lick your face either at this time. Think of yourself as a surgeon, and practice good hygiene."  
During this crisis the Animal Welfare Society in New Milford is looking for much needed supplies.
Here's a list of items that they are in need of:
Bleach
Dry Cat Food
Canned Dog Food
Old Towels and Blankets
Laundry Soap  
They have set up a a non-contact drop off point right in front of their building at 8 Dodd Road in New Milford.
There are other ways that you can help too. You can sponsor a pet for a month, or longer. They also need donations for veterinary care. They have some of the nicest local vets who help treat the animals for a reduced fee.
Here's the message that they have posted on their website:
Due to the recent news and closures across the state, we have suspended all adoption visiting hours and events until further notice. Applicants with a previously approved adoption form must now call the shelter at 860-354-1350.

If you are interested in adopting one of our dogs or cats, please fill out an application online.

We will not be able to accommodate any walk-in visitors or drop-in applications at this time.
Enter your number to get our free mobile app
LOL: Greater Danbury Pets Pose as if They Were On a Dating Site