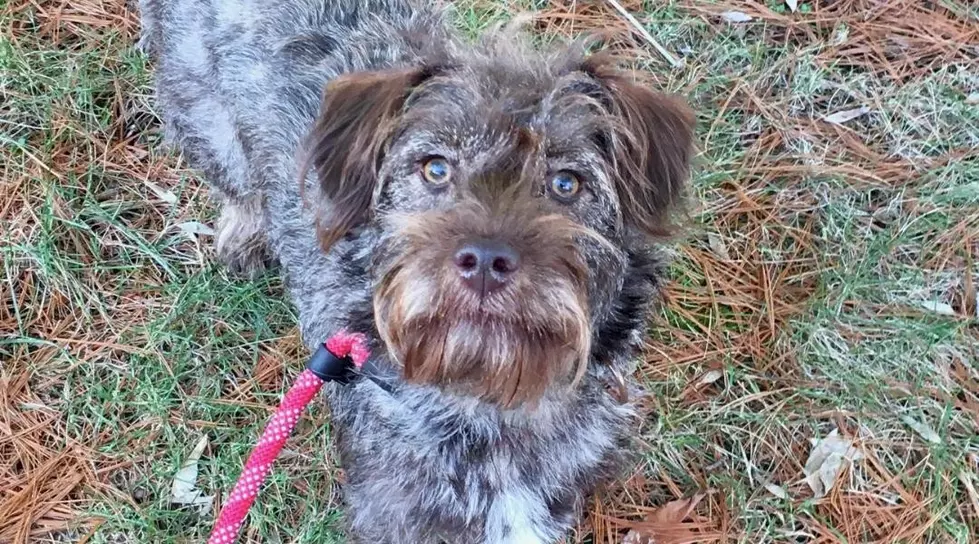 One-Year-Old New Milford Pup Looking for a New Forever Home
AWS Image
Here's a good reason why you don't surprise someone with a puppy for Christmas.
It happened last year, Zigi was a surprise Christmas gift, but unfortunately things didn't work out so well. Now Zigi, who's a Schnauzer/Chihuahua mix, is back at the Animal Welfare Society waiting patiently for another chance and a second forever home.
Zigi didn't get the socialization he needed as a puppy, which has caused him to have some stranger danger. He is very cautious with new people and new surroundings. The folks at the Animal Welfare Society are confident that with patience and training, Zigi will be a great companion to a person that has experience with insecure dogs. The ideal home for Zigi would be a calm single family home with no small children under 15 years old, also in a home with no other dogs, however he seems to be ok with cats.
To ensure Zigi is comfortable with his new family, they are asking that you make  multiple visits before finalizing the adoption. Also, there's no out of state adoptions for Zigi.
Of course he's all up to date on his vaccines, and has already been neutered.
Because of the COVID-19 restrictions, if you're interested in adopting one of the featured pets, any dog or cat at the shelter, you must first fill out an application on their website at aws-shelter.org. Once your application is approved, you can call them at 860-354-1350 and schedule your one-on-one limited contact meeting.
The shelter is always in need of items to help keep the animals safe and clean. Right now, they are looking for bleach, paper towels and dry cat food.
If you can contribute, you can drop off the items at the shelter at 8 Dodd Road in New Milford. Just let them know you're going to drop something off, and you can do it with no contact by just leaving it in front of their building. You can also check the Animal Welfare website for their Amazon wish list, and have the items delivered right to the shelter.
Enter your number to get our free mobile app
Black Bear Sightings Escalate in CT