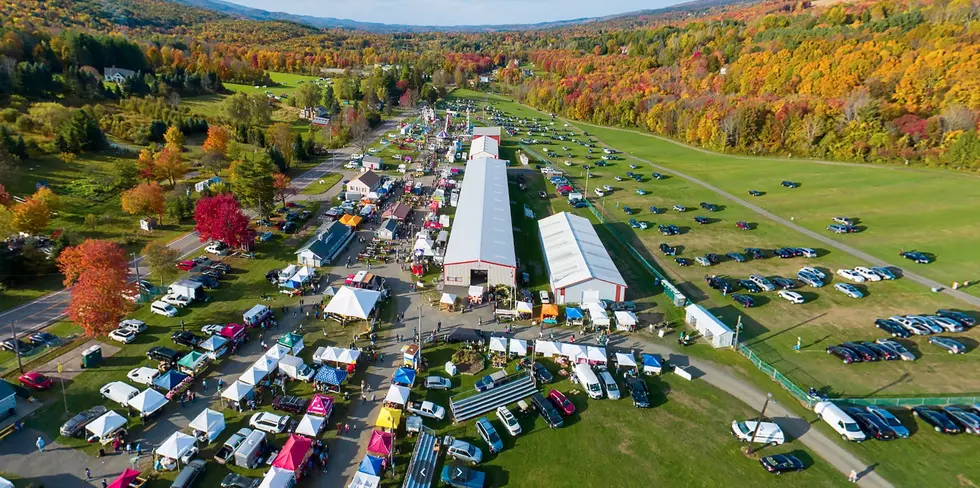 YUM: Drive-Thru Food Truck Festival at Bethlehem Fairgrounds
Google
I just posted a photo to my timeline: Last year at this very moment, I was in line with Mrs. Large at the OLMC Feast in Waterbury, patiently waiting for my enormous fried dough. My, how things have changed in just a year's time. But, there is good news slowly emerging from the food and fair circuit as the Summer of 2020 slowly passes, fair organizers are adapting, and we're getting closer to our favorite fair food once again.
Enter your number to get our free mobile app
Case in point, the Bethlehem Fair folks unfortunately announced a while back that this year's fair was not happening, but they have adapted, and they're putting on a drive-thru food truck festival this weekend - Saturday and Sunday, July 18 & 19.
The event is happening from 11AM to 6PM both days, and it's free. As you drive into the fairgrounds, you will be handed a disposable menu listing the food items, you get to choose what you'd like, then a runner will gather up the grub and bring it to you in your vehicle. They've posted a few of the menu items that are going to be available on the Facebook page, and it looks like a good selection: Gyros, Pulled Pork and Chicken Tacos, Frozen Cappuccinos, Beer Battered Onion Rings, Lemonade, Potatoes and more. Here's a photo of the menu that they just posted to Facebook -
It seems more and more likely that this is how we're going to have to enjoy a few of our favorite summertime and fall public activities. I'm glad that fair organizers are thinking outside the box, and getting some much needed cash to the millions of folks who earn their living on the outdoor fair circuit. Great job, Bethlehem Fairgrounds.
The 9 Nicest Places to Eat Outdoors Around Greater Waterbury