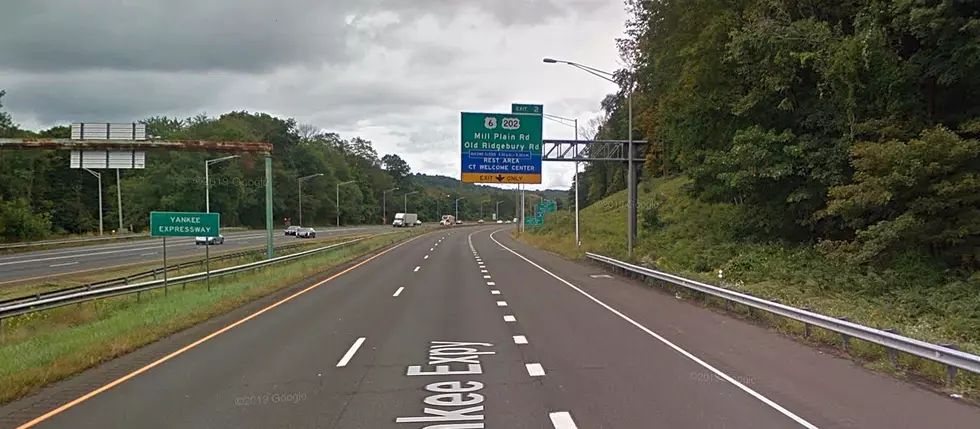 Tractor-Trailer Pulls a Hit and Run After I-84 Crash in Danbury
I-84 East Exit 2 Danbury - Google Instant Streetview
Were you a witness to an accident on I-84 East near exit 2 in Danbury involving a tractor-trailer that fled the scene?
The NewsTimes has reported that in the wee hours of Monday morning, July 22, around 1 a.m., a tractor-trailer was involved in a hit and run accident with a 2019 Hyundai Elantra. If you have any information at all please contact the Connecticut State Police.
The accident reportedly took place one-tenth of a mile west of Exit 2 shortly after 1 a.m. The driver of the Elantra told police the truck was driving in the left lane when it apparently merged into the center lane and smashed into the driver's side of the Hyundai with its passenger tire. There were no reported injuries.
Police say the driver of the truck made no attempt to stop or pullover after the accident as it fled the scene. The Hyundai Elantra was carrying two adults from California and a nine-year-old boy. If anyone saw the accident take place or can provide any information, please call Connecticut State Police Troop A at 203-267-2200.