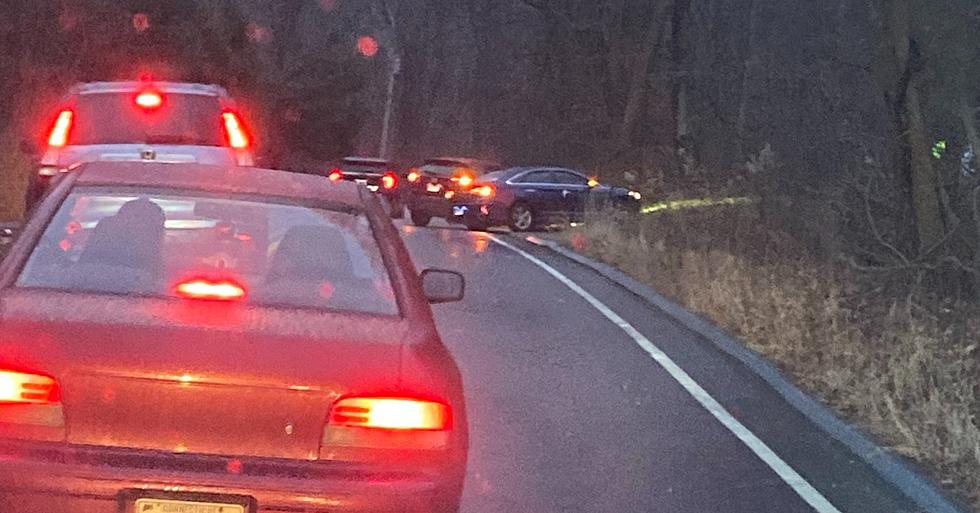 Seriously Slick Conditions Hamper Morning Commute in Greater Danbury Area
Otis Driftwood
All morning, we've been receiving an array of reports of slick conditions on Greater Danbury area roads, which have made for a rough Wednesday morning commute for many.
Reports are coming in from Danbury, Brookfield, Sherman, Brewster, 684, 84 and Route 133 of cars spinning out. Weather conditions seemed to have snuck up on local municipalities and highway departments.
We received a message from Otis Driftwood traveling in Sherman, CT this morning who shared this photo.
Ginger from Pawling wrote, "Ass curdling ride out here! Slow the hell down. I just saw a car do a triple toe loop and a hamill camel."
Matt from Brookfield sent the photo below tagged with the message, "That's right off Exit 11 in Brookfield."
Paula from Danbury wrote, "FYI…Main St in Danbury is very slick!"
Peter from Woodbury texted the Ethan & Lou Show writing, "Slick roads on Route 6 to 84. A lot of cars spinning out trying to turn. Better to work from home today if possible."
The Gunny from Woodbury said, "133 in general is a mess."
Herbea Versmells wrote, "Somebody just flipped the switch and the roads are an absolute disaster now. Cars are crashed all over the side of Route seven heading down into Wilton." 
Be careful out there everyone, it's a messy commute and reports continue to flood our inbox that the travel this morning is not worth it. In fact, I texted my wife to tell her, if she has to quit her job, I don't care, just don't drive. Her text back was riddled with swear words but thankfully she has decided to go in late for safety. Good luck.
The 4 Delicious Spots That Make Up Greater Danbury's Best Latino Eats
5 of the Most Overrated Characters in the Disney Universe
Ethan & Lou's 8 Most Famous Guests