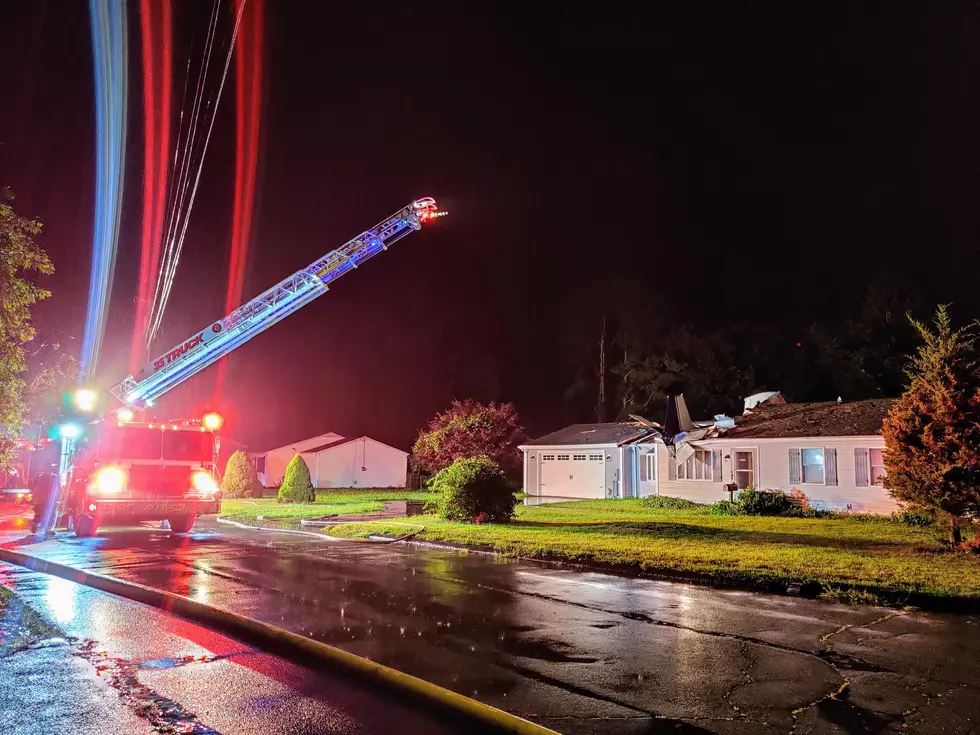 Plane Crashes Into Connecticut Home, No Injuries But Area Evacuated
Town of Groton PD Facebook Page
Last night around 10:30PM, a small aircraft appeared to be heading toward the Groton - New London Airport, when it struck a single-family home in a nearby Groton neighborhood.
Enter your number to get our free mobile app
Around the time of the incident, the Groton Emergency dispatch received an influx of calls describing the crash that took place at Ring Drive nearby Donna Drive.
One man was inside the Ring Drive home when the plane crashed through the roof. Officials on the scene have said he was not hurt.
According to the Groton Police, the two plane inhabitants were able to exit the cockpit without difficulty and were taken to Lawrence and Memorial Hospital in New London for non-life-threatening injuries.
The Town of Groton Police posted to their Facebook page and said, "At this time there are no reports of fatalities or life threatening injuries either on the ground or with the aircrew. The airplane's two occupants were able to self-extricate from the aircraft and were transported via ground ambulance to Lawrence and Memorial Hospital in New London. There was no structure fire as a result of the crash; however, area homes were evacuated as a precautionary measure while fire crews and EMS attended to the scene".
The official Facebook post says:
Although the crash miraculously did not result in fire of any kind, the Groton Police have urged residents of the neighborhood to evacuate and stay away from the site as it is still under investigation.
See the Must-Drive Roads in Every State