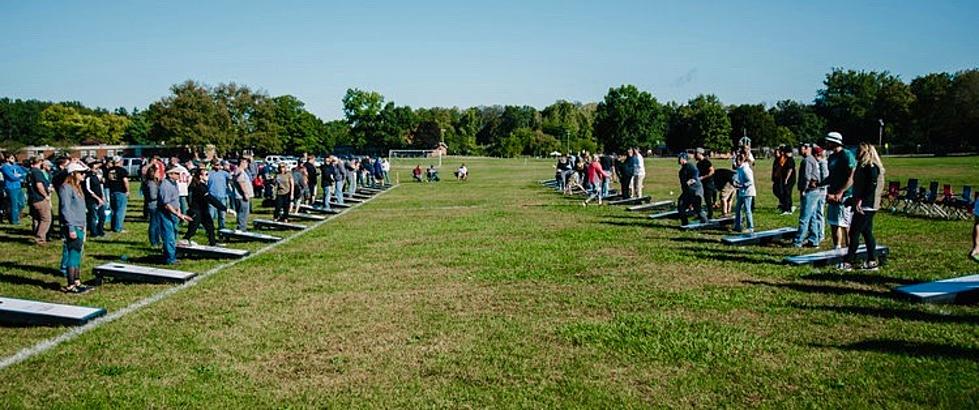 New Milford's Cornhole Tournament Set For Harrybrooke Park
Photo Credit - Billy Buckbee
You may be asking yourself, "What exactly is cornhole? It sounds dirty!" Basically, you toss specially made bean bags at a board with a hole carved out. The object is to toss the bean bags into the hole or as close to it as possible. Let's take a look, shall we?
The 2nd Annual New Milford Cornhole Championship will benefit two awesome non-profit organizations; Animal Welfare Inc., and Harrybrooke Park. Last year, the inaugural event attracted over 200 people and the 2nd Annual on October 7 is expected to top that.
64 teams of two will compete for the cornhole championship this year. The Executive Director of Harrybrooke Park, Billy Buckbee said,
We are so honored to be the site of this year's event and stoked to be able to take part in such an incredible event benifitting two wonderful local non-profits.
If you're as stoked as Billy and would like to get involved, contact Hobson Lopes at 203-417-2280 or click on newmilfordcornhole.com and happy corn-holing, everyone.
Have You Tried Kenny's Cooler at Texas Roadhouse in Danbury? 👇
Check Out Tia and Tamara — Their Our 'Sister, Sister' Pets of the Week: