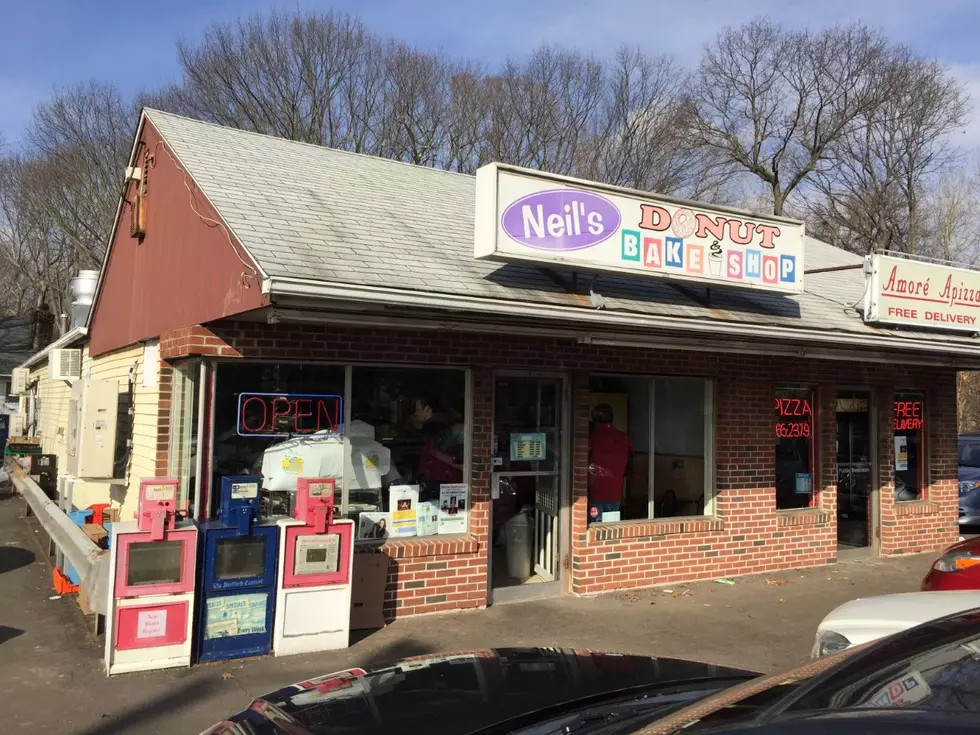 Nationally Recognized Connecticut Donut Shop Announces Second Location
Photo by Large "Boston Cream" Dave
Donuts. A food group in itself. Children love them, women dream of them, men cry when they can't have any because of their high blood sugar.
Enter your number to get our free mobile app
My radio name is Large Dave, and as you can imagine, I've eaten my fair share and YOUR fair share of donuts in my life. Trust me when I tell you that Neil's Donuts in Wallingford sells some of the best that I've ever eaten.
They make over 30 varieties fresh daily, and if you've ever been inside that little store at 83 North Turnpike Road in the Yalesville section of Wallingford, you've stepped on someone's toes or elbowed them as you've reached for your donuts, because the store is very small, and constantly packed.
That's why the news that's breaking right now is so great. Neil's Donuts announced on their Facebook page this morning that they're in the initial stages of expanding to a second location, that will be on South Main Street in Middletown.
As they state in the post, this is just the first baby step in the long process of establishing another location, but it's great news for one of the only cities in Connecticut, Middletown, that can compete with New Haven on the social and coolness front. There has been steady, tangible growth in that area, and this is a huge get.