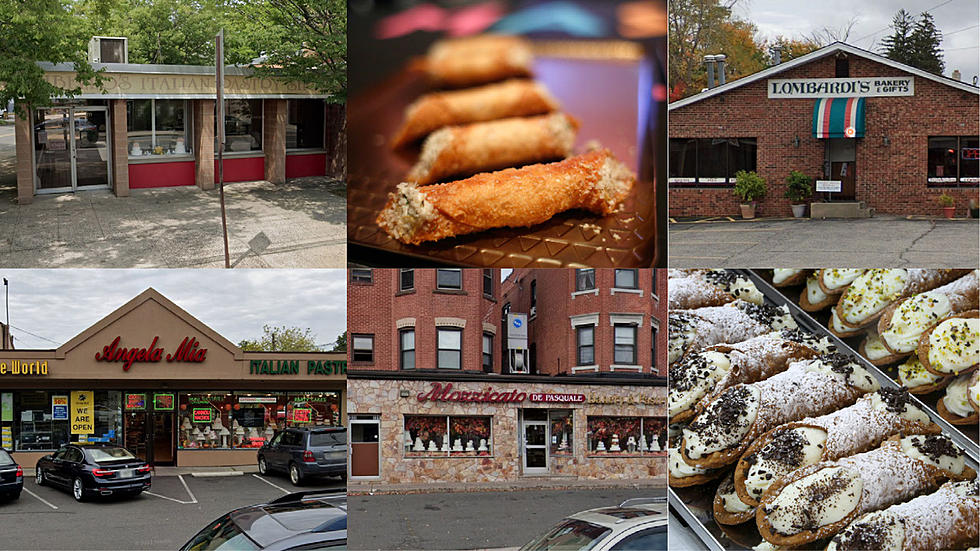 The Best Places for Cannoli Around Connecticut
Getty Images/Google
Showtime has been playing The Godfather over the past few weeks, and every time that I watch it, I crave cannoli. Why?
I'm half-Italian, the good half, and I grew up with a deep love for anything that's been stuffed with Ricotta cheese. Calzone? Oh yes. Manicotti? Please. My favorite ricotta-stuffed food though is cannoli.
Cannoli is an Italian pastry - Little open-ended shells of fried pastry dough, like a sweet taco, stuffed with sweetened ricotta cheese (Or Mascarpone, or...<Shudder> Whipped cream.
Yeah, there is such a thing as a bad cannoli. Just like anything on the market, there are some places that cut corners and use inferior ingredients. I'm here to guide you to the good places. I've earned my radio nickname of Large Dave, and I've eaten thousands of cannoli over my 52 years. Here are some of my favorite bakeries and specialty shops around Connecticut that I believe have mastered the art of cannoli.
The Cannoli Kings of Connecticut
There's nothing like finishing off your holiday meal with a fresh box of Cannoli. Little tubes of fried pastry dough filled with sweetened Ricotta, or Mascarpone cheese. I've tried a lot of cannoli from all over Connecticut, here are some of the best
Connecticut Restaurants That Belong On The Food Network
Sure, a bunch of them have, but there are so many more deserving of the attention. Here's quite a few Connecticut restaurants that you've told us should be featured on the Food Network
Masters Of their Craft - The Krupa Bros Pierogi Company
I had the best Pierogi's the other night, and I'd like to introduce you to the men who make them - The Krupa Brothers