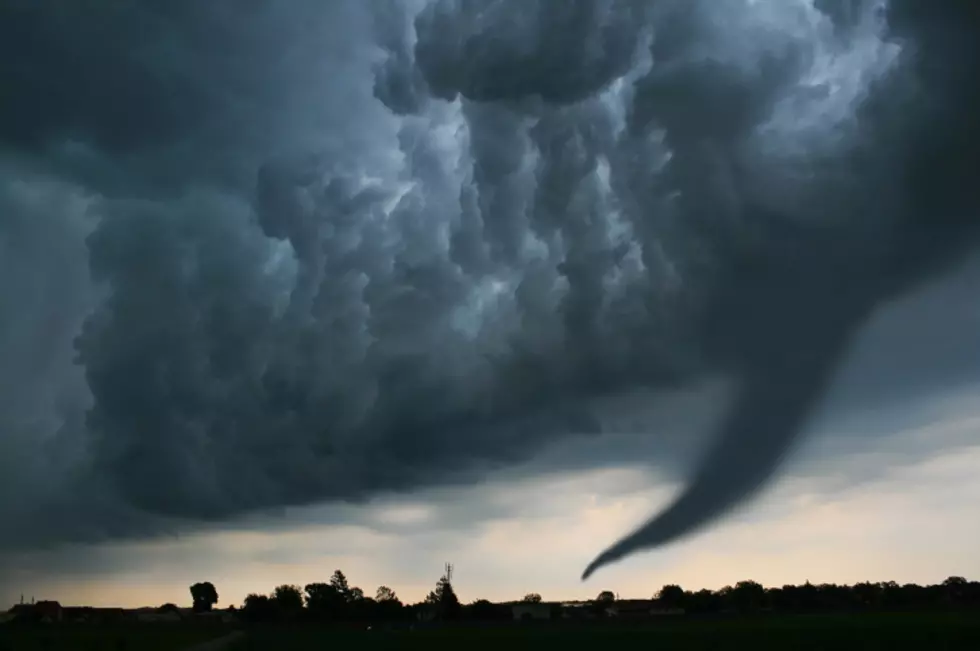 Multiple Tornadoes Touched Down in the Hudson Valley
Daniel Loretto
Thinkstock
Weather experts confirmed multiple tornadoes touched down in the Hudson Valley on Tuesday.
Wednesday morning, Hudson Valley Weather confirmed the National Weather Service sent teams out in Dutchess, Putnam, Orange, Ulster and Columbia counties to survey the damage from Tuesday's storm.
The National Weather Service later announced an EF-2 tornado with estimated peak winds of 110 mph moved through a path of 100 yards in Kent on Tuesday.
Shortly after, officials determined that an EF-1 tornado with estimated peak winds of 100 mph moved through a discontinuous path of 75 yards in Patterson.
EF-2 tornadoes can cause "considerable damage," according to the Weather Channel. An EF-1 tornado likely brings "moderate damage."
According to Hudson Valley Weather, there has only been four confirmed tornadoes in Putnam County since 1950, with the last happening in 1990. Two tornadoes touched down in Putnam County Tuesday.
The National Weather Service out of Albany determined the damage in southern Dutchess County and Winstead, C.T. was caused by straight-line winds. The damage is still being assessed in Saugerties, officials say.
The National Weather Service has yet to make any announcements regarding Orange County and other areas in Ulster County. More announcements are expected later today. We will update this story once more information is released.
Below are photos from the storm from across the Hudson Valley
Bonus Video: Exploring the New Fitness Trail at Rogers Park in Danbury:
Who's Your Country Star 'Hall Pass?' Local Fans Weigh-In: