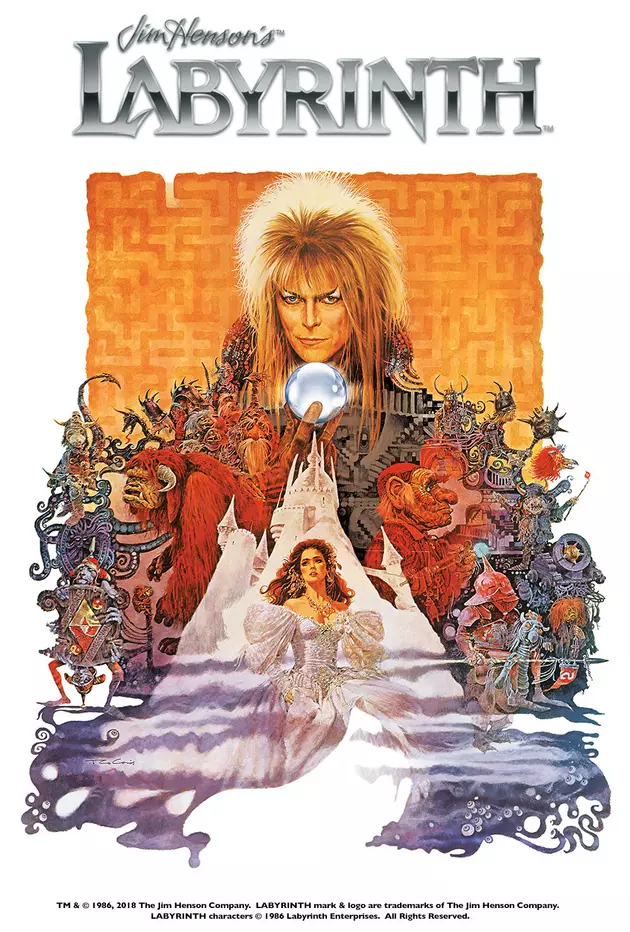 Jim Henson's 'Labyrinth' Is Coming to Danbury for 3 Days Only
Tri-Star/Jim Henson Company
Jim Henson's Labyrinth is coming back to movie theaters for a limited time only. AMC Loews in Danbury, CT will screen Labyrinth for three days. The shows will be April 29th, May 1st and May 2nd. They will have 2 pm and 7 pm showings for those three days.
This is great news for people who love great, original movies. There are few original ideas anymore, there are few great movies anymore and there are almost never movies that are both great and original.
For those who were not lucky enough to grow up with this story like I did, I'll do my best to explain. The beautiful and talented Jennifer Connelly, who plays Sarah, wishes her babysitting days would come to an end. She wishes for mutant goblins to steal her baby stepbrother. The goblins DO take her brother away and the adventure begins.
The teenage girl is thrust into the Labyrinth in search of the baby. The Labyrinth is a maze like no other complete with said goblins, a talking worm who loves tea, and the Goblin King himself, David Bowie.
It's weird, the songs are amazing, and the you will see the kind of creatures that could only come from Jim Henson's mind.
I did my best explaining that. I should not have to explain it. You should have seen it already. If you have not, go see it in Danbury for three days only starting April 29.
ONE MORE THING - You remind me of the babe.
Are You Smarter Than a Danbury Girl Scout? Find Out:
"Mama Morning" Explains How to Listen to KICKS 105.5 on Alexa: