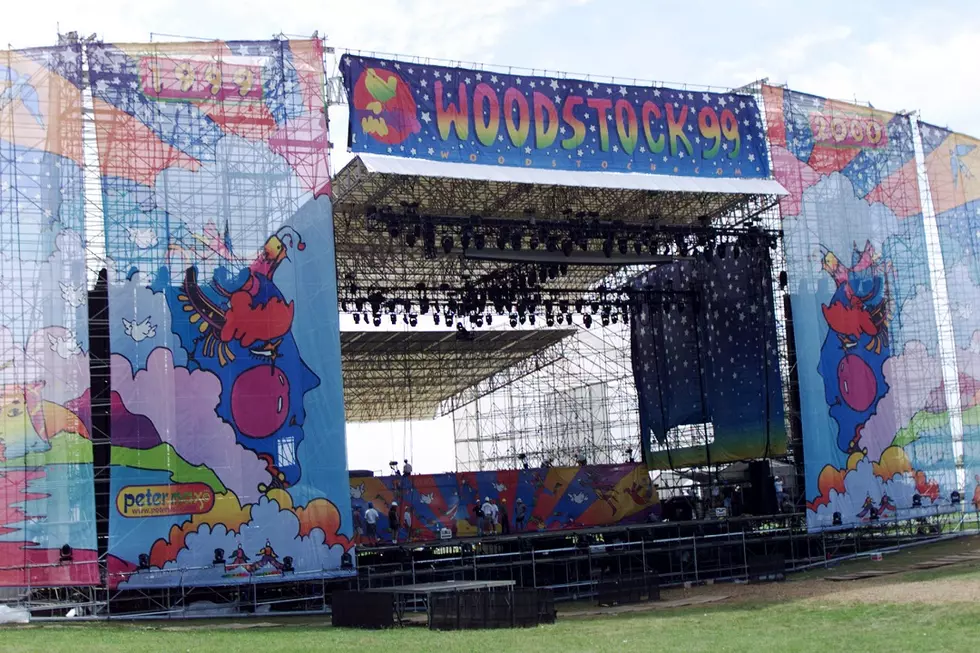 Is Woodstock 50 Canceled? Festival Loses Site, Second Investor
Scott Gries, Getty Images
Organizers of Woodstock 50 continue to face turmoil in trying to execute the anniversary event. On Monday (June 10), the festival lost its site and a second investor, following headline-grabbing issues with another investor, the lineup and tickets.
Woodstock 50 was to be held at Watkins Glen International, a racetrack in New York State that is located about 140 miles northwest of the original Woodstock site. However, on Monday, WGI terminated the festival's site license, leaving the event without a home. Tickets for the event were supposed to go on sale on April 22, but that original date was previously pushed back without the announcement of another onsale date. As of publication, tickets have still not gone on sale, though the event is scheduled to take place a little over two months from now, on Aug. 16-18.
Shortly after WGI's termination of the festival's license, CID Entertainment, which was providing VIP-style camping, transportation and travel packages for Woodstock 50, announced that it had severed ties with the event. Woodstock 50 had previously been working with the production company Superfly, but that relationship ended around when the drama surrounding the event began.
Despite these newest setbacks, organizers of Woodstock 50 issued the following statement on Tuesday morning (June 11): "We confirm that we will not be moving forward with Watkins Glen as a venue for Woodstock 50. We are in discussions with another venue to host Woodstock 50 on August 16th-18th and look forward to sharing the new location when tickets go on sale in the coming weeks."
Woodstock 50's public troubles began in late April, when officials from Dentsu Aegis Network, a multinational media and digital marketing firm that was funding the festival, announced the festival's cancellation. "Despite our tremendous investment of time, effort and commitment, we don't believe the production of the festival can be executed as an event worthy of the Woodstock Brand name while also ensuring the health and safety of the artists, partners and attendees," the company told Billboard.
"As difficult as it is, we believe this is the most prudent decision for all parties involved," the statement added. Sources told Billboard that there were concerns about "the capacity of the festival, site readiness and permitting issues." Billboard also reported that Dentsu Aegis Network had already spent more than $30 million on the festival.
However, shortly after Dentsu Aegis Network issued its statement, Woodstock 50 organizers "vehemently denie[d]" the cancellation in a statement (quote via the Poughkeepsie Journal) and noted that they would be seeking "legal remedy" regarding the news. A longer statement reads, in full:
We are committed to ensuring that the 50th Anniversary of Woodstock is marked with a festival deserving of its iconic name and place in American history and culture. Although our financial partner is withdrawing, we will of course be continuing with the planning of the festival and intend to bring on new partners. We would like to acknowledge the State of New York and Schuyler County for all of their hard work and support. The bottom line is, there is going to be a Woodstock 50th Anniversary Festival, as there must be, and it's going to be a blast.
Marc E. Kasowitz of Kasowitz Benson Torres LLP, legal counsel for Woodstock 50, issued an additional statement: "This confirms that Woodstock 50 is proceeding with the planning and production of the festival. Dentsu has no legal right or ability to cancel it. All stakeholders, including the entertainers, should proceed with the understanding that the event will take place as planned, and if they have any questions, they should reach out directly."
According to Billboard, performers' contracts were with Dentsu Aegis Network, not other Woodstock 50 stakeholders, which means they're now void. Woodstock 50's lineup, announced in mid-March, includes Brandi Carlile, Sturgill Simpson, Margo Price, the Lumineers, Nathaniel Rateliff and the Night Sweats, Maggie Rogers, Anderson East, Larkin Poe, Edward Sharpe and the Magnetic Zeroes, Jade Bird, Amy Helm, the Marcus King Band, John Craigie and many more. In early April, one of the festival's headliners, the Black Keys, pulled out of the event, citing a scheduling conflict.
Additionally, Billboard learned that, days before Dentsu Aegis Network announced Woodstock 50's cancellation, organizers -- it's unclear who, exactly, though both Dentsu Aegis Network and Woodstock co-founder and producer Michael Lang said it wasn't them -- went looking for $20 million in funding. Both of the entertainment companies AEG and Live Nation passed.
The issue reached New York Supreme Court in mid-May, with Justice Barry Ostrager ruling that Dentsu Aegis Network did not have the right to cancel the festival, but that the company does not have to return the $18 million it withdrew from a shared Woodstock 50 bank account before pulling out of the event.
The original Woodstock festival took place Aug. 15-17, 1969, at a dairy farm in the Catskill Mountains in New York State. Artie Kornfeld, Lang and John P. Roberts founded the event. That year, the festival also faced permit and finance troubles: It lost out on several potential event sites before taking place in Bethel, N.Y., and the fest lost more than $1 million. Then, on the three days of the event, organizers faced an unexpected influx of fans and rainy weather. Anniversary festivals in 1994 and 1999 had to contend with bad weather too, as well as violence.
What Other Festivals Are Happening in 2019?