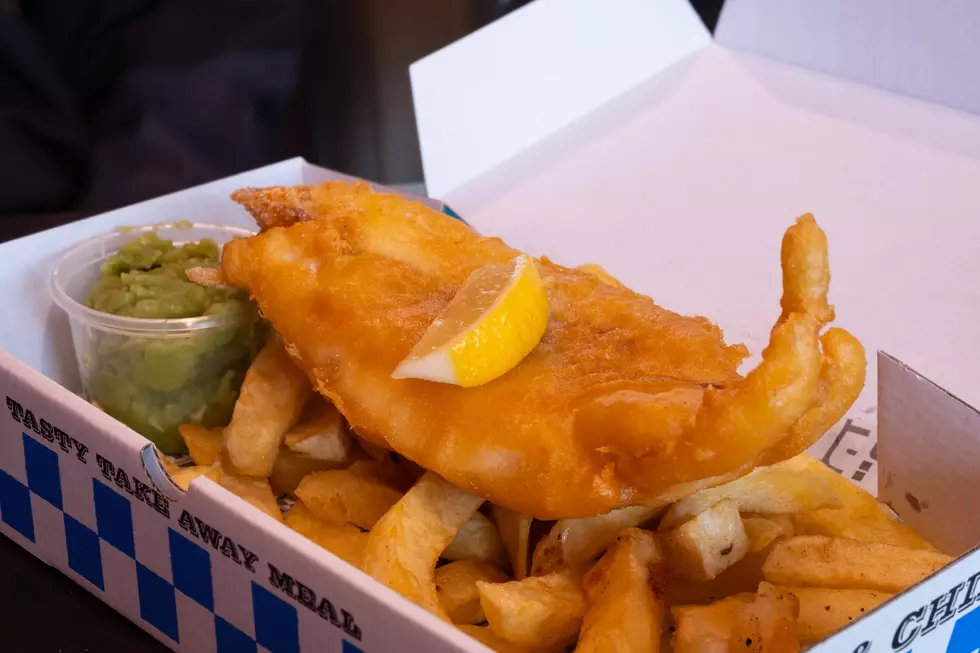 I Never Had a Bad Fish Fry at These Restaurants in Connecticut
Getty Images
Fish & Chips originated in England, and is often considered Britain's national dish. Well, we love it here in NEW England too. We call it a fish fry, and it's on menus everywhere around Connecticut.
Have you been served fish that was cooked in old oil? Overcooked? Cheap Tilapia that fell off the back of a truck in Hartford? It's the worst. I expect Cod or Haddock when I order it, or catfish if it's a Southern-style or Cajun-boil restaurant. Inconsistency kills me. I did enjoy the fish & chips at Waterbury's Clam Digger (RIP) the first couple of times that I ordered it there, but man, the last time we went before it closed, I took one bite of the fish and spit it out. It was awful. I'm guessing that's why they closed.
There are three restaurants in Connecticut that served me perfect orders of superior fish & chips every time.
I Never Had a Bad Fish Fry at These Restaurants In Connecticut
I'm a sucker for fish and chips, if it's on someone's menu, I order it. it's been one of my favorites since the glory days of Arthur Treacher's. Around Connecticut, some are bad or inconsistent, but these three restaurants are superior.
Connecticut Stores Closed on Thanksgiving Day 2022
Here's more national retailers with stores across our state that will not open on Thanksgiving Day, Thursday November 24, 2022
9 of the Best Locations for Delicious Cider Donuts in Connecticut