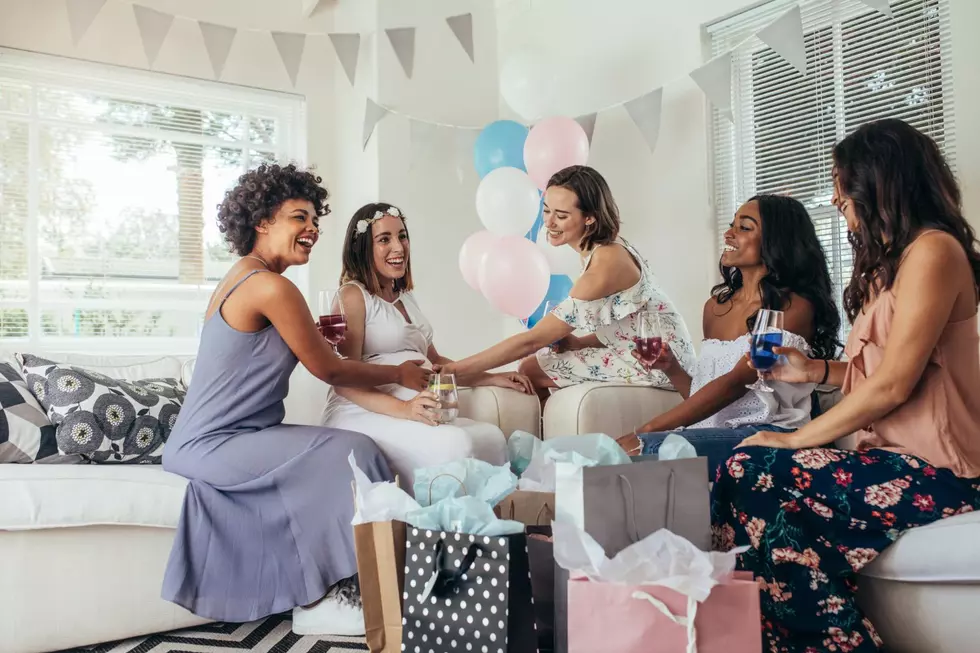 Future Mom A Jerk? Baby Shower Guest Thinks so
Canva
If you have ever been to a baby shower or thrown one, is what this mom-to-be is asking of her guests an ok thing to do, or is she being a jerk?
I can't say that I have ever been invited to a baby shower but with four kids, I have been a part of a few of them and I don't think any of the future moms asked for this on their gift registry.
Baby Shower Gifts
Last week we got an email from Susan who asked us if we could possibly help her with a situation she's dealing with as she gets ready to go to a family member's baby shower. She wrote,
"Am I a jerk for thinking this is a jerk move? I've been invited to my husband's cousin's baby shower in February and on the invite, it says for gifts they would really appreciate diapers or money that they would use for a daycare fund. When I read the invite I was a little taken aback that they asked for money for daycare. I do understand how expensive daycare is because I have 3 kids of my own but I think it's extremely tacky to be asking for money if you can afford it. It's a jerk move, right? This couple does not struggle with finances. They are VERY successful and own a thriving business/farm in Rhinebeck where they both work at. I thought it would be interesting to get other people's opinions and see who the Hudson Valley thinks the jerk is me or her?"
Who is the Jerk?
HMMMM! I definitely don't think the future mom is a jerk for asking for cash. My grandma always said "you won't get something you never ask for"....LOL! I'm not sure if anyone is a jerk here but I do feel like there is an underlying bit of jealousy maybe? I don't know if anyone else is picking up the same thing but would love to hear what you think about Susan's situation. Call or text us through the Wolf country app.
If you ever have something you'd like us to talk about on the Wakin' Up with CJ and Jess Show, email me anytime at CJ@HUDSONVALLEYCOUNTRY.COM
Banned Baby Names in New York And United States
40 Most Popular Girl Baby Names in New York State
Can you guess what's the most popular girl baby name in New York? Is your name, or your child's name in the top 40?
The 20 Most Popular Baby Names in New York State
The most popular
baby names
for both boys and girls in New York.