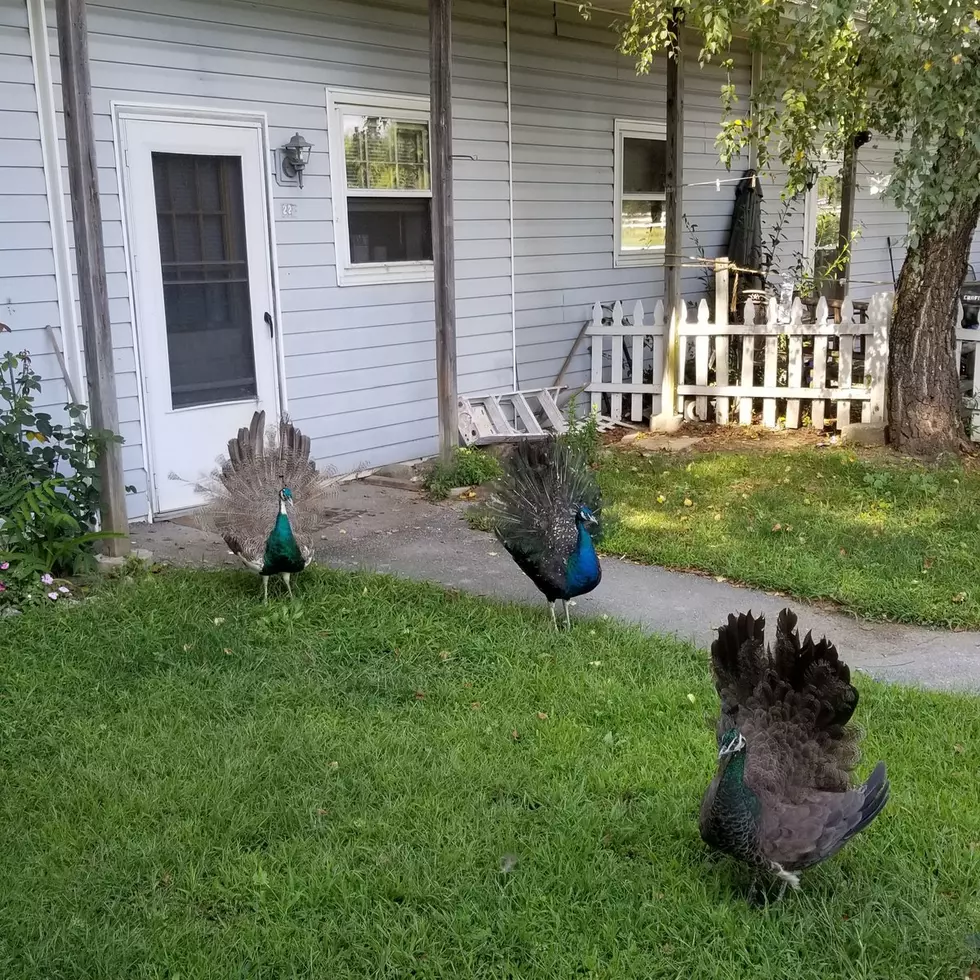 Extremely Rare Peacocks Spotted Near Millbrook Home
Peter Nikic/Twitter
A Hudson Valley resident was shocked to find a number of peacocks hanging out near his home.
Peter Nikic shared a photo on Twitter on Saturday that shows what appears to be three peacocks on his Dutchess County property.
"I've got peacocks on my property in Millbrook, NY, he tweeted. Who wants them?"
Peacocks are not native to New York. It's unclear, as of this writing, if the birds are recently escaped pets or if they've been out on the wild for some time.
According to the Long Island Game Farm, peacocks reside in India, Sri Lanka, Burma and the rain forests of Africa.
"Peacocks do not play well with domestic birds, although human beings have kept peacocks as pets for centuries," the Long Island Game Farm wrote on its website about peacocks.
The DEC reports, there were peacock sightings in New Paltz in 2015 and one in Hyde Park in 2013.
Technically the word "peacock" is only used to describe males, while females are called "peahens." However,  the Long Island Game Farm reports culturally the word "peacock" is used to reference both species.