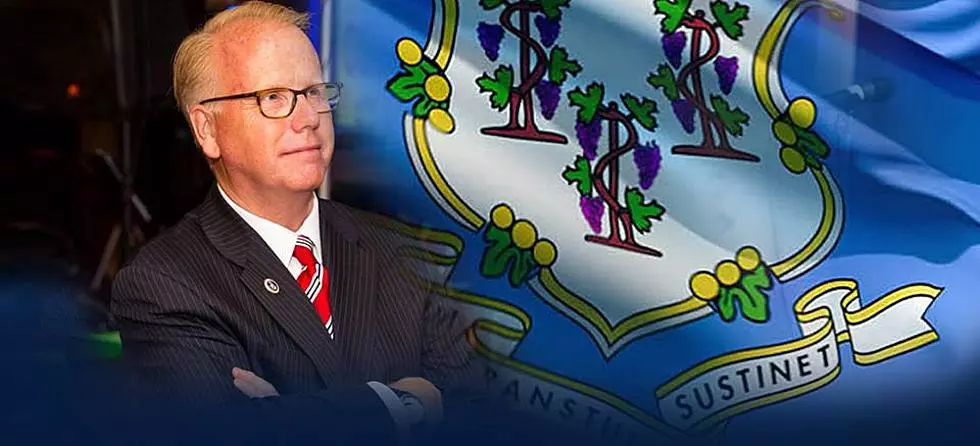 Danbury Mayor Talks Local Thanksgiving Guidance + School Issues
City of Danbury
There's always a lot of things happening in the city of Danbury, and every week, Mayor Mark Boughton fills us in on what's going on.
This week, Mayor Mark talks about COVID-19 Thanksgiving guidance, and he tells us about one of the big the problems keeping schools open.
So, the COVID-19 cases are way up again this week in Danbury and all around the state, what can you tell me about that?
"We definitely have a lot of cases in Danbury and throughout the Greater Danbury area, about 99 percent of the state is in the 'red zone'. As we roll into the Thanksgiving weekend, we're just asking people to follow the guidance, and please try and not have large groups of people at your house, think twice about having parties and things like that. The vaccine is coming in about two to three months, and hopefully then we can move beyond all this, just have a little more patience so we can get you there."
So as Mayor, what would be your advice to people thinking about having their relatives over for Thanksgiving?
"Keep it to your pod, your small group, people that your with on a daily basis and you should be okay. The problem is, we know we see transmission when there are parties of more then 10-15 people. If you have a big family event, and have people coming in from all over the region, somebody may be asymptomatic and they spread COVID-19, and by the way, those cases and those particular events are spread to almost everyone who's there. We've had a number of different parties that have happened where there were 15 people, and 13 or 14 of the people there tested positive. I don't care what the medical experts say about the recovery rate being 99 percent, you don't want this virus, you don't want it. If you can avoid it then do what's necessary to stop the spread."
We've seen Mayors across the country tighten restrictions for gatherings, even threatening Police action, is this going to happen in Danbury?
"We will have a lot of enforcement activity Tuesday night and Wednesday night, with both nights being big for night spots, and we expect everyone to be closed by 10 PM, and if you're not closed, we'll be there to shut you down. On Thanksgiving Day itself, we are relying on the honor system, we expect people to follow the guidance that's been put out there. Unless it's a super large party, do not expect to see police officers on your property. But if you're having a party with a large crowd, yes we will be there to break it up."
Finally, schools are closed until at least early January of 2021. The parents are pulling the hair out of their heads, so what do you say to them when something like this is going on?
"Look I understand the frustration, and I am sympathetic to it. We want the kids in school too, we recognize that we don't just build these building because we don't want the kids to go to school. Here's our problem, first we know there is transmission within the schools despite what some of the experts are saying, but we also know that a lot of our school staff, especially our substitute staff, aren't signing up. We lost almost 50 substitutes, if we can't staff the classrooms, then that's going to be a problem. Bethel is going through the same thing right now, and they just closed down and went to virtual learning for that reason. Either way we need that vaccine out there, as soon as that happens, and hopefully people take the vaccine, then we certainly can re-open as quickly as possible. I'm hoping that will be sometime by the middle of January."
Enter your number to get our free mobile app
8 Spots All Greater Danbury People Know