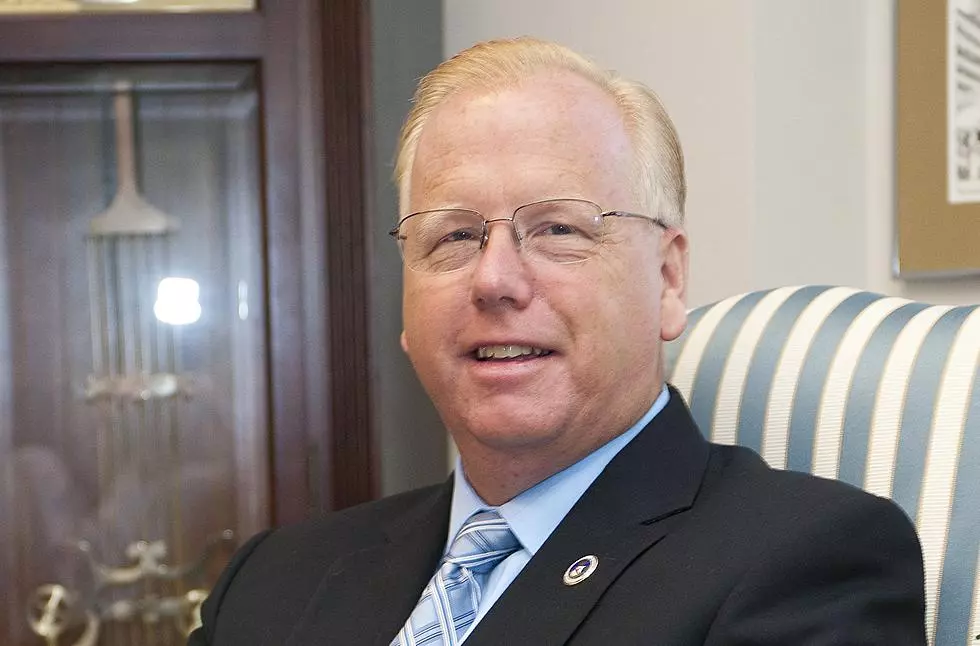 Danbury Mayor Talks Eversource + Responds To John Oliver's Rant
City of Danbury Image
Every Tuesday, we get a chance to talk with Danbury Mayor, Mark Boughton, about how the city is dealing with the issues that are affecting our nation.
It's been a busy week for Mayor Mark Boughton, he's turning up the heat on Eversourse, responds to John Oliver's angry Danbury rant from his HBO Show, and reports on an uptick in local COVID-19 numbers.
There seems to have been a little spike in COVID-19 numbers in Danbury, what can you tell us about that?
"We're definitely experiencing a spike in cases, a lot of that is due to national and international travel. People are not filling out the paperwork on the state website, so we don't know where they have traveled to, or where they have been. But, as we've done our contact tracing, we find that generally somebody may have traveled into an area that is experiencing a significant amount of COVID-19 cases, they're bringing it back here and it's now affecting their families and loved ones. It's become an issue and we're watching it closely".
The big story over the last few weeks has been Eversource, which has been a sore spot for the Danbury area. I've known you a long time, and I've never heard you take such a strong stand against a company. So what's the latest on this?
"I certainly in no way want to disparage the men and women working on the lines, or that are working for Eversource, those are terrific people. This is more about the fact that we've taken what should be a public utility and turned it into a profit making company, and these type of companies have a board of directors and stock holders that they have to protect. When this happens, a company will do what they are suppose to do and that's to cut cost at every level, which means poor service, and higher prices, and because the state has given them a monopoly, we all have to suffer. Since the rate hike and the slow response after the tropical storm, I have been advocating that we break up Eversource and restore it back to service for the people. They do have a right to make a profit, but not to gouge people the way they have been doing. When you pay your CEO 20 million dollars, and the management team is getting 40 million, that money comes from the pockets of the people who are working hard everyday just to make ends meet. They have to do better, and however we get there, whether it's through regulations and hearings, or through a lawsuit, I certainly want to lead that effort and hold Eversourse accountable. They need to reimburse residents for lost food during the outage, we need to make them reimburse businesses for lost revenue, and hold them accountable for this huge rate increase they hit everyone with in July, and again, this month. These are the things we have to do better, and if we don't, then the energy cost alone will basically bury our economy".
Finally, I would love to hear your take on this. Sunday night on his HBO show, John Oliver went off on a nasty rant about Danbury. Out of no where, when talking about the jury duty selection process in Connecticut, here's what he said about Danbury: "If you're going to forget a town in Connecticut, why not forget Danbury. Because, and this is true...F--K Danbury. From it's charming Railway Museum to it's historic Hearthstone Castle, Danbury Connecticut can eat my whole A--".  
"I'm not sure what's triggered John Oliver about Danbury, but later in that clip he does say that he'll take on anyone from Danbury. So hey, I'm right here in the Mayors office and I would love to see him stop by. We're proud of our city, and proud of the people in our city, plus it was such a weird reference, don't know why he went there, but I can tell you that we are going to be answering that, we're working on something here at city hall, and we should have a rebuttal in the next few days".
Enter your number to get our free mobile app
10 Celebrities You Didn't Know Were Born in Connecticut