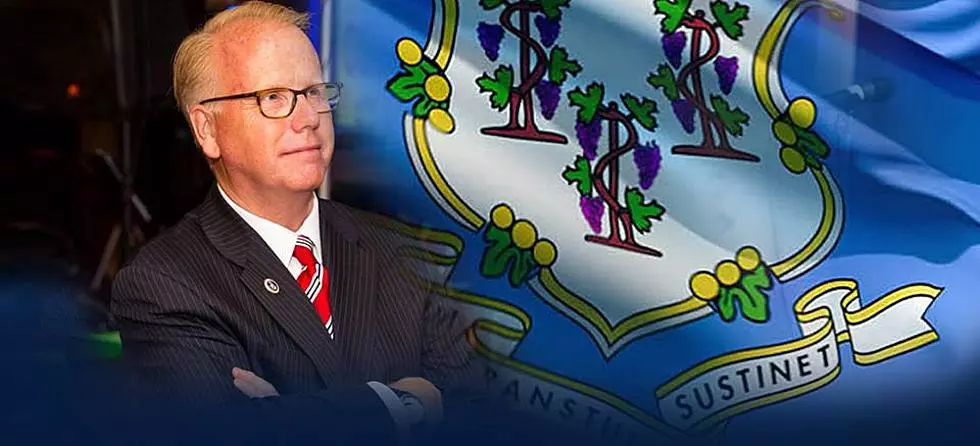 Danbury Mayor on Seeing COVID Red + John Oliver's Surprise Visit
City of Danbury
There's always a lot of things happening in the city of Danbury, and every week, Mayor Mark Boughton fills us in on what's going on.
This week, Mayor Mark talks about Danbury being one of eleven areas in Connecticut to be COVID red, plus, John Oliver goes stealth as he visits Danbury to cut the ribbon on the newly named sewer plant.
Danbury is one of eleven towns in Connecticut that are in the Red Alert for the coronavirus, what does this mean?
"We're just barely in what the state terms as a red zone, the cut off is 15, we are 15.2, that's 15.2 cases out of one hundred thousand people on a rolling average basis, but that could all change and we would be back out and into the orange zone which is a little bit different. We're watching it closely, and no decisions have been made yet, I want to see a few more days of numbers before we roll back to phase 2."
So, just who decides that, is that your call if we go back to phase 2?
"Yes, that would be my decision. You can always do an ala carte approach with the biggest thing being the restaurants going back from 75 to 50 percent, but we're really trying not to do that with the cold weather arriving, that could really put people out of business and we just have to be real careful about that. We're trying to strike a balance between protecting public health safety and welfare, and protecting the business owners."
So, even being in the Red Zone, will schools still return on October 26? 
"That's correct, but it can be a little bit confusing because they have a different standard for what they consider the red zone, or the high transmission zone. That is 25 cases out of one hundred thousand people, and again, it's based on a rolling average. So as of right now, we are going to continue with our Hybrid opening plan on Monday."
Something you kind of snuck by us, and that's the John Oliver ribbon cutting, so when did that happen, and why the secrecy? 
It happened about a week and a half ago. His union was very specific that they didn't want any people around, no crowds, no spectators, or press. They had pretty strict COVID protocol, so we had to bring him in, get it done, and get him back out of here. His visit was quick, only about and hour and a half or so to get the whole thing done.
Watching the video they did for his HBO show, I noticed a pretty nice stage area that you had built for the occasion.  
"That's a viewing platform that we put in, and when the area is open, people can go. There's a picnic table there, and some benches so you can look out over the beautiful waste treatment plant. The new sign is there too, so you can take your picture next to it."
Enter your number to get our free mobile app
See Inside Carrie Underwood's Nashville Mansion: