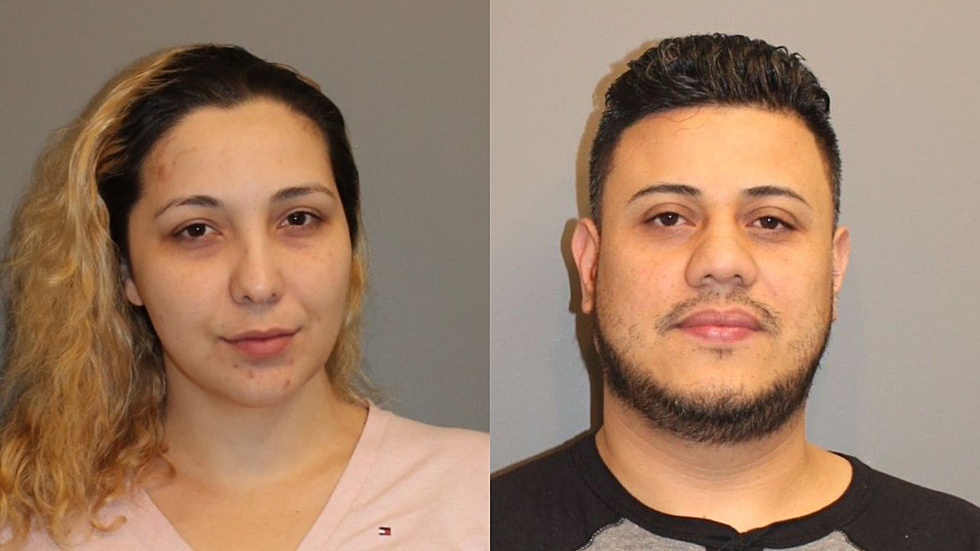 Danbury Couple Accused of Child Abuse, Arrested By Norwalk Police
Norwalk Police Department
A Danbury couple has been arrested after some disturbing child abuse allegations.
According to the Norwalk Police Department, 31-year-old Liseth Castillo-Cruz of Federal Road in Danbury and her boyfriend, 35-year-old Jose Valenzuela of 9 Edgewater Circle in Danbury we arrested on Wednesday (February 26) following a police investigation that began six weeks ago.
The Norwalk PD's Special Victims Unit received a complaint of child abuse from the Connecticut Department of Child and Family (DCF) back on January 16.
From there, Detective Marquis began investigating the allegations, and he claims that during an interview, he learned that Castillo-Cruz's child had been whipped with a belt multiple times by both her and Valenzuela. Police say it was also reported that the child had been struck with a phone cord wire and was forced to hold books over his or her head until it hurt.
Once arrest warrants were issued for the local couple, Detectives from the Norwalk SVU located Valenzuela and Castillo-Cruz at separate locations in Danbury. Both were arrested and charged with cruelty to persons and risk of injury to a minor. Liseth Castillo-Cruz was held on a $75,000 bond, while Jose Valenzuela was held on a $100,000 bond and faces an additional assault charge.
The couple is due in court on March 6.
Enter your number to get our free mobile app