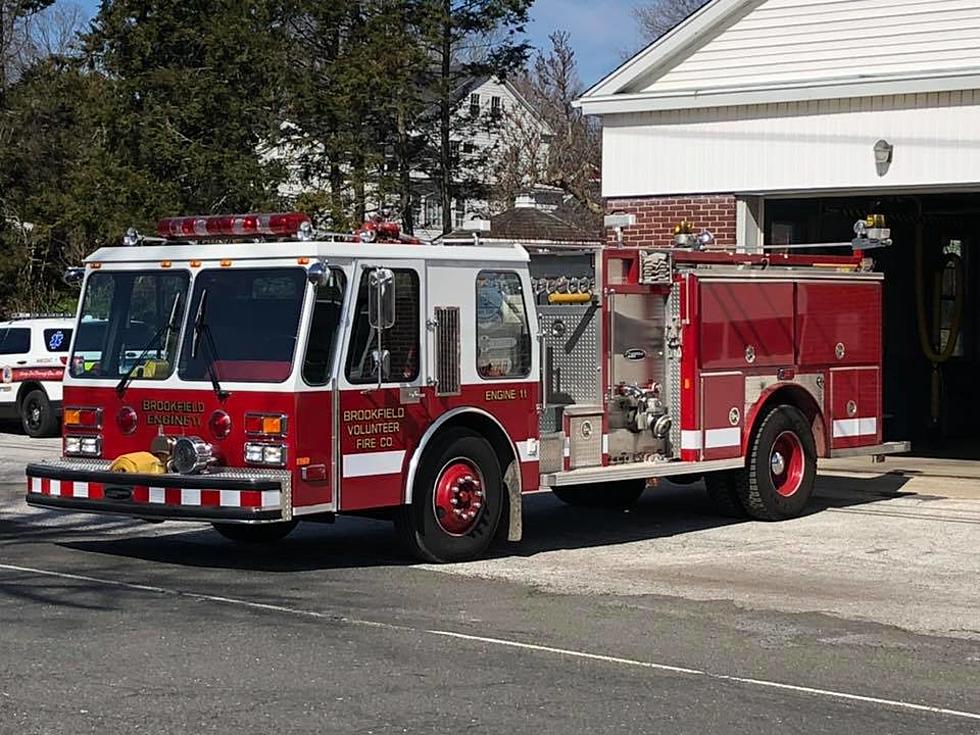 Brookfield Retires Fire Engine After 34 Years in Service
Photo Taken from the Brookfield VFD...
You could be the proud owner of an authentic bright red fire engine from the Brookfield Volunteer Fire Dept.
After 34 years of outstanding service, BVFC's Engine 11 is being retired and according to their FB page, is now up for sale! Why would you purchase a 34-year-old fire truck? If I was a rich guy, I would immediately hand over the cash and buy it for my grandson, Bradley who is absolutely infatuated with fire trucks.
If you bought this big red beauty, you could park it in the driveway and be the talk of the neighborhood not to mention having an actual fire truck outside your door if God forbid a fire should start in or around your house.
The last fire truck BVFC sold ended up with a second career as the Fire Engine Pizza Co. in Bridgeport. The current truck being sold is a 1985 E-One Hurricane Pumper with a canopy cab that seats 5. The asking price is $15,000 and the mileage is a low 26,550.
Seriously, if you're interested or know someone who is, call Assistant Chief, Andy Ellis at 203-617-5765 or email at Alelt97@aol.com. for more specific information. Who knows, maybe you can take it for test drive!