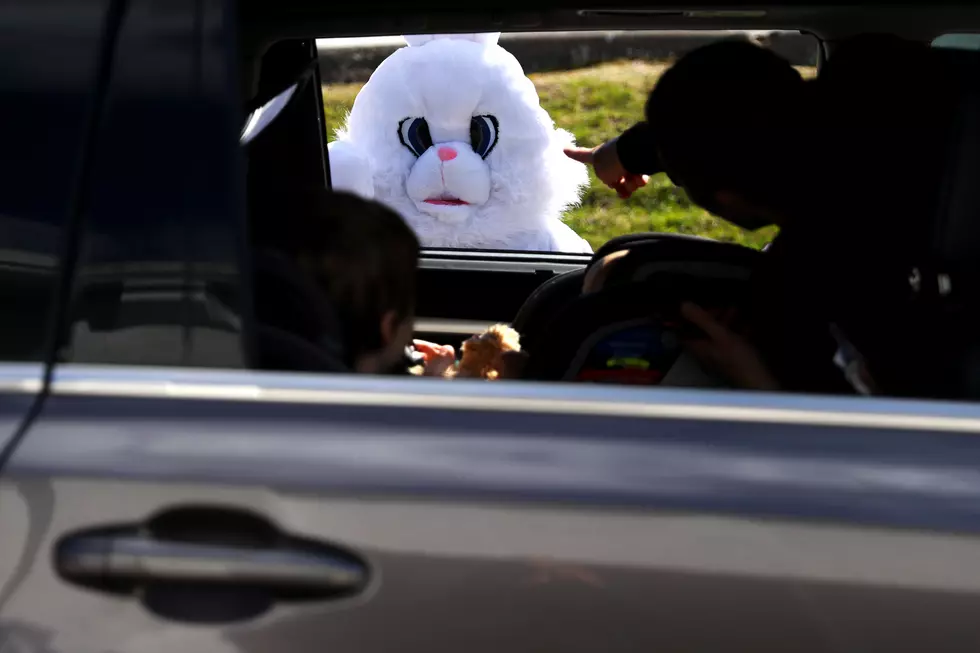 Brookfield Residents Can Get a Police-Escorted Bunny Visit For Easter
Getty Images
The Easter Bunny is going mobile this year thanks to the town of Brookfield, Connecticut Parks & Rec, and the Brookfield Police Department who are teaming up for a couple of events for city residents for the Easter holiday season this year.
Yesterday, the Brookfield Police Department announced on their Facebook page that they will be offering what they're dubbing "Bunny Basket Dispatch", which is a Police-escorted visit from the costumed Bunny who will home-deliver to your family an Easter basket stuffed with 30 pre-filled eggs and an egg decorating kit to do your own. Plus, they will provide a short photo opportunity for the kids.
This is for Brookfield residents only, and it's being planned for Saturday, March 20. Pre-registration is required by March 15 and there is limited space available. There is a fee, it's not for free.
If you prefer to do something a bit more traditional, Brookfield is also going to be hosting the town's 23rd annual Easter Egg Hunt on Saturday, March 27 at the Brookfield Town Hall Field with multiple, socially-distanced hunts from 10:30AM to 1PM.
The Hunt is open to Brookfield residents in grade 4 and younger, so if you're a sneaky fifth grader from New Milford, don't even try it Jimmy, because advanced registration is required and no walk-up registrations will be accepted. You can pre-register and choose your hunt time slot by calling the Brookfield Parks & Recreation at 203-775-7310.
There is also a charge for participating in this event, it is also not free.
The Greater Danbury Towns If They Were Rock Bands