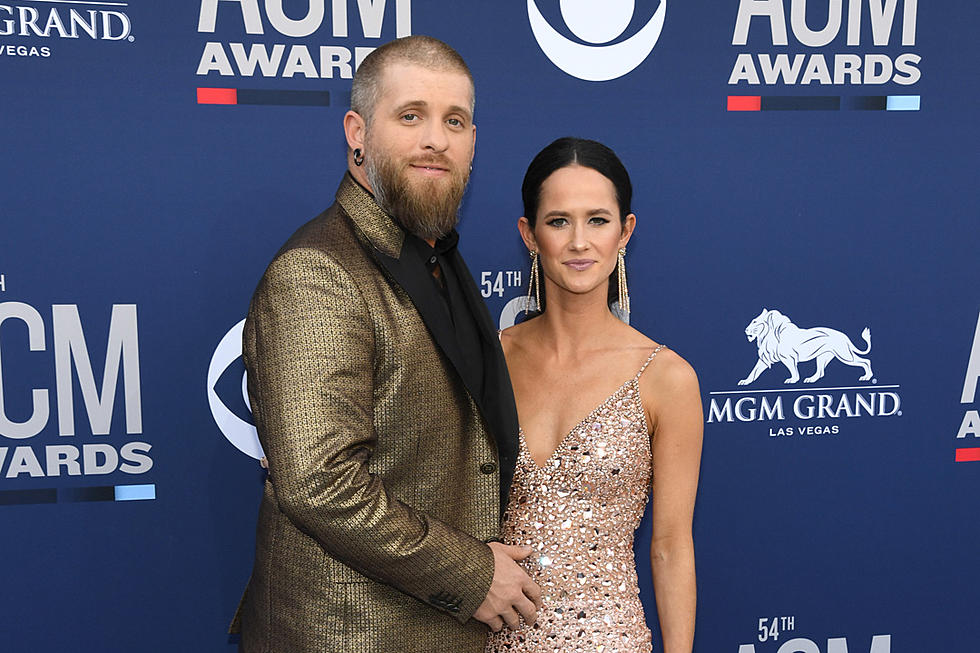 Brantley Gilbert, Wife Amber Welcome Baby Girl
Ethan Miller, Getty Images
Brantley Gilbert and his wife, Amber, are parents again! The couple have welcomed their second child, a baby girl.
Braylen Hendrix Gilbert was born on Monday (Sept. 9) at 1:18PM, per People. The magazine reports that baby girl weighs 6 lbs., 7 oz. and is just over 19 inches long. Both mom and baby are doing great, the singer says.
The news was especially emotional for the singer, whose tough-guy persona belies his teddy bear offstage demeanor. He wept when he got the news, he told People in March.
Exclusive: Brantley Gilbert Talks About Being a Girl-Dad + It's Hilarious! 
"I was so sure it was a boy. I wasn't ready for it to be a little girl — and man, when it was! I just wanted a healthy, happy baby, but a little girl means a whole other deal," he reflects.
"You hear people say that have daughters, 'Oh, I'll go to jail,'" the "What Happens in a Small Town" singer told Taste of Country in 2017. "But no, I really will — I'll go to prison. If a dude comes up my driveway that looks, talks, acts anything like me I'm going to stab him as many times as humanly possible."
"I already know she's gonna own me, and that's okay," Gilbert told People after getting the news he was expecting a girl. "There is nothing like [fatherhood]. And as great as you think it's going to be, it doesn't come close to how it really is. To think it's happening again is wild."
Musically Gilbert is preparing his new Fire & Brimstone album for October. A song called "Man That Hung the Moon" was inspired by both of his children.
Brantley Gilbert Once Said Having a Baby Girl Terrified Him
These Country Stars Have All Welcomed Babies in 2019: