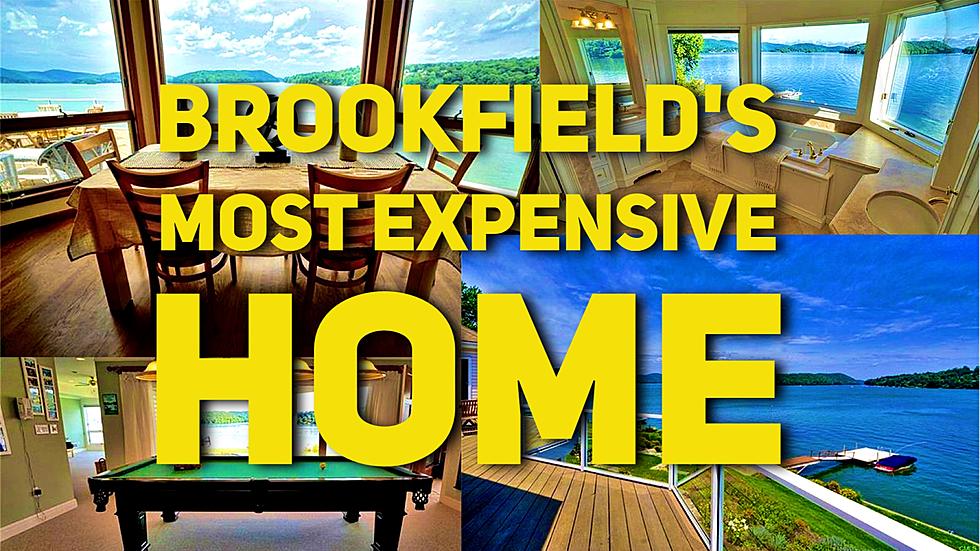 A Look Inside Brookfield's Most Expensive Home
Credit: Kevin Donovan, Advanced Waterfront, Greater Fairfield County CMLS via Zillow
One of the most beautiful towns in all of Connecticut is Brookfield. I have shared this zip code in not only my home address, but also in my work address since 06804 is where our radio station is.
With its artsy Brookfield Center and that New England look and feel -- and the don't forget Candlewood Lake and Lake Lilinonah -- it is truly a town with a great Northeast ambiance.
If you know Brookfield at all, then you already know that there are incredible residences and some which are ready and waiting for the right buyer to come alone.
Sitting on Candlewood Lake with two docks and a three car garage of its own, is one of those amazing homes. At $2,294,000, this property is slightly out of my price range but for someone out there, it is truly a lakeside dream come true. Come along with me as we look at how the other half lives.