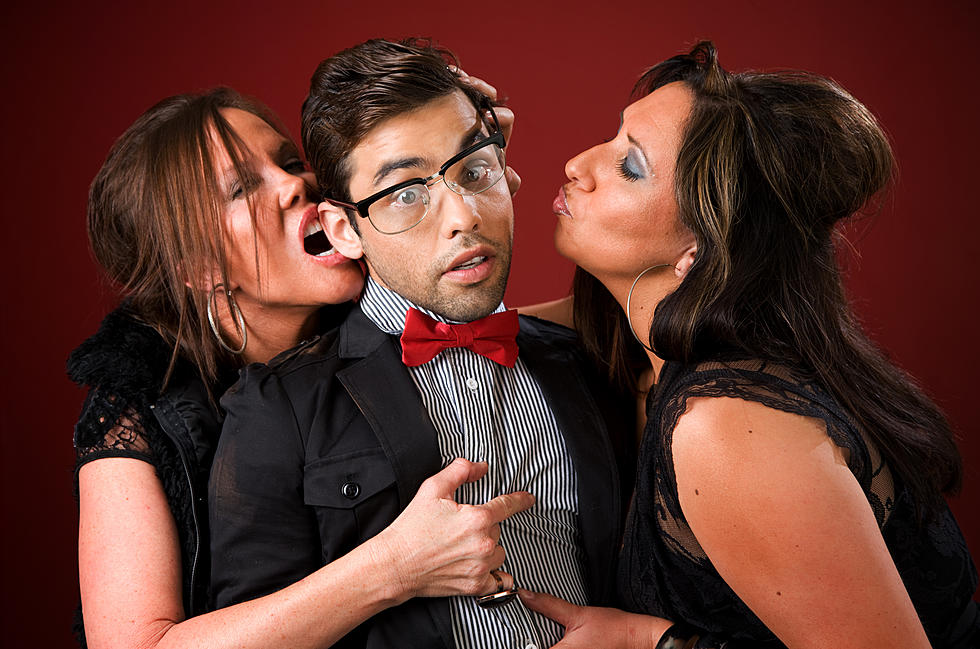 5 Best Cougar/Sugar Daddy Hot Spots in Greater Danbury
Getty Images/iStockphoto
If you are in the market for an older lady or man, I have years of research to pull from and have compiled the most comprehensive list of "Cougar/Sugar Daddy" Hot Spots. Here are the Top 5:
1. Molly Darcy's - Mill Plain Road, Danbury, CT
Molly Darcy's is the unquestionable leader in generational collisions. I don't think the folks that own/run Molly Darcy's ever intended for it to be the A#1 spot where older ladies and young dudes have sloppy make out sessions every single weekend, but that's what it is. Ladies, if you are on the hunt for a "Sugar Daddy," this is not really the place, but for the single fellas, it's a can't-miss. What do they say in sales? A.B.C.-"always be closing," right? Everyone is a closer at Molly Darcy's.
2. Down the Hatch - Candlewood Lake Road, Brookfield, CT
"The Hatch" is a local treasure -- everyone has at least one great "Hatch" memory. Anyone who has been there many times knows that like Molly's, The Hatch serves a wide demographic. The average age at The Hatch changes like the tides throughout the day. It's the demographic overlap that makes for some epic tongue battles between the young and the old. (Ladies, if you pay CLOSE attention you could land your "Sugar Daddy" here).
3. Ridgefield Playhouse - 80 E Ridge Rd, Ridgefield, CT
The Playhouse is a slam dunk for young ladies and men to land a hot "old." That "old" is likely to have some bread laying around -- just sayin'. This is not a venue for rookie "Cougar/Daddy" hunters. Your game needs to be ridiculous. Unlike our first two selections, the Playhouse is not a bar. It has a bar, but it's a venue for music, movies and live stage shows. This means that the short periods before the show, after and during intermissions are where you have to go to work and fast. To put it in skiing terms, the Playhouse is a double black diamond trail.
I was making out with a cougar at the Payhouse just last week, Sonja Morgan:
4. Mix Prime Steakhouse - 40 Mill Plain Rd, Danbury, CT
This one is a better spot for the ladies to snare a bit fat whale with cash. I've done a lot of brunch dates there with my wife. Brunch is NOT a great time to figure out if a bar/restaurant is a "honey hole" for "Sugars" and "Cougs" alike. Erica and I did, however, have a date night there once and it was eye opening. We are big people watchers -- we like to observe closely and then we judge and laugh. We sat close to the bar that night and what we saw was no less than five, obviously single, older men doing a bit of hunting. Each guy looked douchier than the next, but based on their clothing and the wine they ordered, they seemed to have some cheddar. Ladies, Chef recommends. I'm Chef.
5. Hotel Zero Degrees -  15 Milestone Rd, Danbury, CT
I've only been there once. It was for a work party and we all arrived at around 5:30 PM on a Thursday. What I saw, I'll never forget. It was gaggles of hot old women and men as far as the eye can see. Give it a run.
Here's a cougar in its natural environment devouring its prey. (No, that's not me in the video)