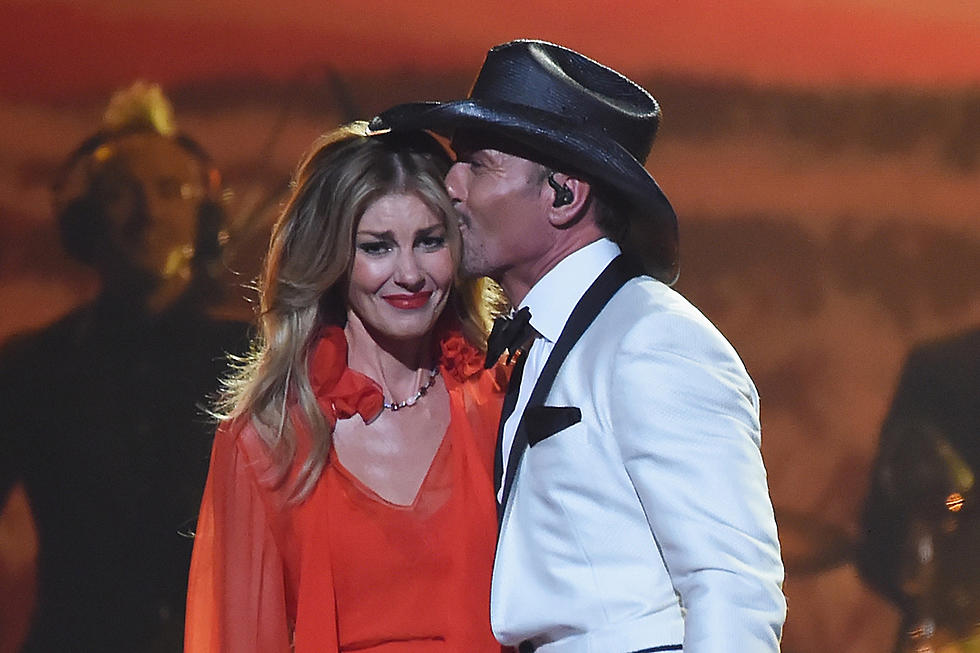 Tim McGraw, Faith Hill Share Beautiful Memories on Oldest Daughter's 21st Birthday
Rick Diamond, Getty Images
Tim McGraw and Faith Hill both turned to social media on Saturday (May 5) to share their love for their oldest daughter, Gracie, as she turns 21.
The country couple married in October 1996, and they welcomed Gracie Catherine McGraw on May 5, 1997.
"On this day, 21 years ago, Tim and I learned for the first time what it meant to love someone so much that our hearts would explode," Faith writes to accompany a picture she posted to Instagram.
"That precious baby girl has now grown into the most stunning young woman."
"She has been a light in the family since the very beginning!" McGraw writes. "She makes us laugh(constantly....she's a nut!), she has the biggest heart I've ever known, attracts friends so effortlessly, she treats everyone with kindness and respect and has more talent than is possible in one person! I know as she makes her mark in this world she will brighten everyone's life that she meets!"
"She is joy, she is strength, she is true, she is loyal, she is sunshine, she is fierce, she is art, she is still our baby girl," Hill states.
Gracie has inherited her parents' musical abilities. She joined her father on "Here Tonight," a duet from his Damn Country Music album, and even sang it onstage with him at his Nashville tour stop in 2015. In 2017 he revealed he'd been trying to talk her into recording an album, saying, "She's a unique stylist, writer and singer."
McGraw and Hill also have two younger daughters; 19-year-old Maggie and Audrey, 16.
See Tim and Faith's Sweetest Pictures Through the Years