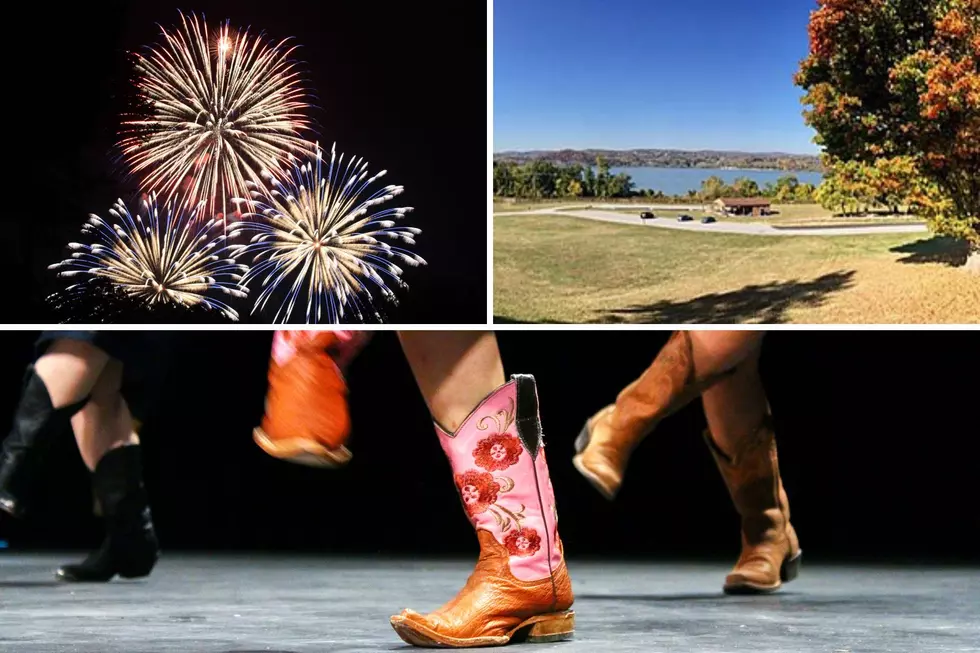 Line Dancing, Food & Fireworks Coming to Popular Wappingers Falls Park
Canva
A great day of fun is set in Dutchess County.
As we approach the fall season in the Hudson Valley, we are getting ready to have some country fun at one of our favorite parks.
Dutchess County Parks Department
If you haven't noticed in the last year or so the folks at the Dutchess County Parks Department have started to really try and boost awareness and availability at some of the great parks in Dutchess County. They have added new playgrounds at some, they've added book-sharing boxes at others, and now it looks like they are set to offer a full day of country entertainment.
Boots by the Bandshell
Last year the parks department came to us and asked us if we would be interested in hosting an event that would be all about how much fun people have line dancing! Of course!! Sign us up! That's where "Boots By The Bandshell" was born, a day dedicated to line dancing, great country music, food, and a ton more.
When/Where?
Boots by the Bandshell will take place at one of the best parks in Dutchess County. Bowdin Park, located at 85 Sheafe Road in Wappingers Falls, New York will be the place to enjoy a day of fun! It will all start on Saturday, October 15th at 3:30 p.m. with country music provided by the Wakin' Up with CJ and Jess Show. There will be line dancing instructions provided by Double Dee Duke so if you have always wanted to learn how to line dance this will be a great opportunity to learn. Did I mention the event is FREE!! Yes, FREE!
Once line dancing ends at 5 p.m. we will welcome Thunder Ridge to the "bandshell" for an evening of live country music and once they fishing the Dutchess County Parks department will set off an amazing fireworks display. Fireworks are expected to start at 7:45 p.m.
10 of The Top Rated Dog Parks Across the Hudson Valley
Looking for a change of scenery with your pup? Check one of these top-rated dog parks located right here in the Hudson Valley according to Google Reviews.
Million Dollar Homes with Million Dollar Hudson River Views
Up and Down the Hudson River there are a few spots where having a home on the river offers amazing views. These homes offer not only views but they have a bit of character that adds to their Millin Dollar value. Which one would you pick for you Hudson River Home?