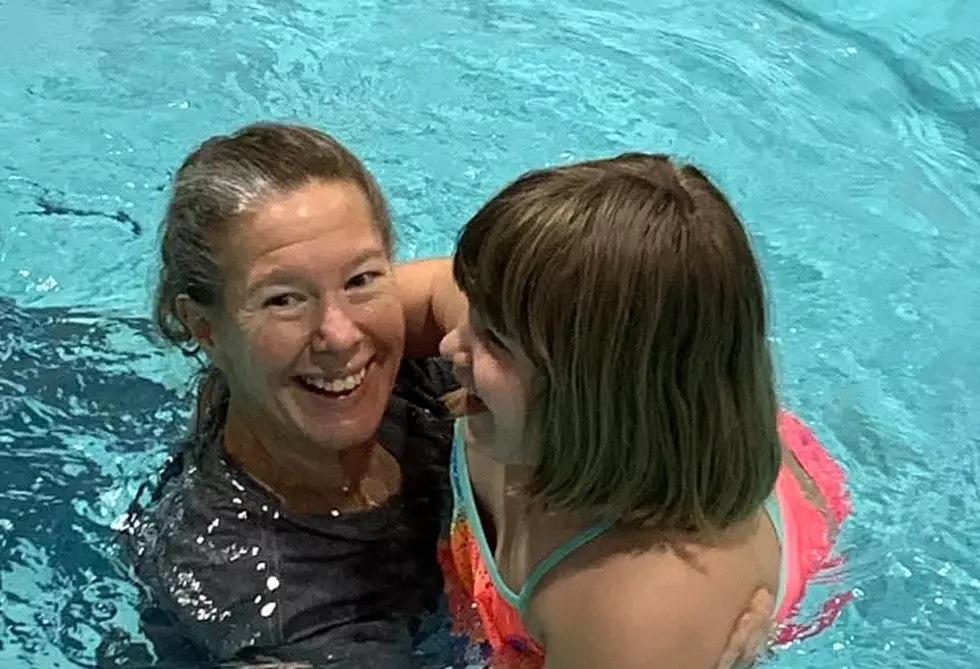 Dutchess BOCES Special Ed Teacher Get's Honored In February
Image Approved For Use By Ed Scott
Erin Scott has been a special education teacher at Dutchess BOCES for the last 20 years, and this month she's been named our KICKS 105.5 Teacher of the Month.
It's more challenging now than ever for teachers, as they try and educate their students through both in-person and online classes.
Erin was nominated by her hubby Ed, who had this to say about the long time Dutchess BOCES teacher:
My wife has been a Special Ed teacher for 20 years, she is always looking to go above and beyond for her students- coaching Special Olympics, organizing a puddle plunge so her athletes can safely participate in the Polar Plunge, organizing a team and being the top school fundraiser for 7 years, getting grants to support a PBIS program are just some of the things she has done to support her students. She puts 110% into everything she does. My wife has taught kids middle school- transitional life skills 18-21 and everything in between, no matter what challenges are thrown at her she smiles, over comes and looks for outside resources to support her students.
If you know a teacher who goes above and beyond, you can nominate them by just filling out the simple entry form below.
Each month, we'll select a different teacher and honor them with a fantastic meal at Barbarie's Black Angus Grill in Danbury. Also, every teacher of the month chosen will get an official KICKS 105.5 Teacher of the Month certificate to commemorate the honor.
Enter your number to get our free mobile app
So, nominate a teacher in your town who does so much in shaping our kids lives, then be listening on the last Wednesday of each month just before 10 AM, that's when Mr. Morning/Bill Trotta will make the announcement.