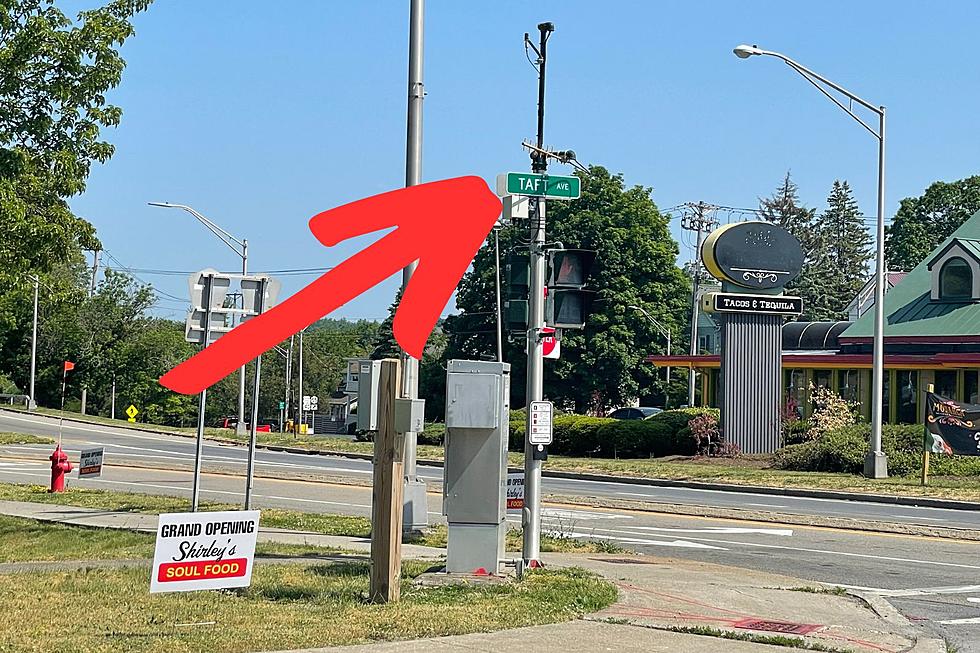 Why Does This Street Sign in Poughkeepsie Look Like its Spying on us?
CJ
A street sign in Dutchess County seems to have a bunch of weird stuff on top of it.
Every once and a while a simple drive around the Hudson Valley can lead to an interesting discovery. Earlier this week I was driving in Poughkeepsie when I stopped at a traffic light and when I looked to my left, I noticed something that I had never noticed before.
Poughkeepsie Street Sign Spying on us?
Just yesterday I was driving in Poughkeepsie on Taft Ave between the arterial and while waiting at the traffic light to turn left onto Main Street I noticed something weird to me. It wasn't that the restaurant across the street is getting ready to reopen as a new Mexican restaurant...again...LOL! It was what was sitting on top of the street sign.
As you can see in the picture above the sign pole that holds the street sign on top seems to have a bunch of other stuff on top of it. Doesn't the stuff hanging off the top of the street sign look out of place? I'm not sure what any of it is but it looks like something out of a spy movie.
After looking closely, it seems like there's some sort of antenna on top with wires that go to a small camera. Is it a surveillance camera or some sort of sensor for the intersection lights? The wires also look like they go to a small box that seems to be holding something, but what?
Is the intersection under super secret surveillance? Probably not but why have I never seen any other street sign pole in the Hudson Valley look like this? If you have any idea what the stuff on top of the pole is being used for, or who put it there, please let us know by emailing me CJ@HUDSONVALLEYCOUNTRY.COM
12 Hudson Valley Street Names That Makes us Laugh
The Hudson Valley street names are really funny...to most....LOL!
Are These the 5 Rudest Hudson Valley Towns?
Five towns that have been nominated as the rudest!