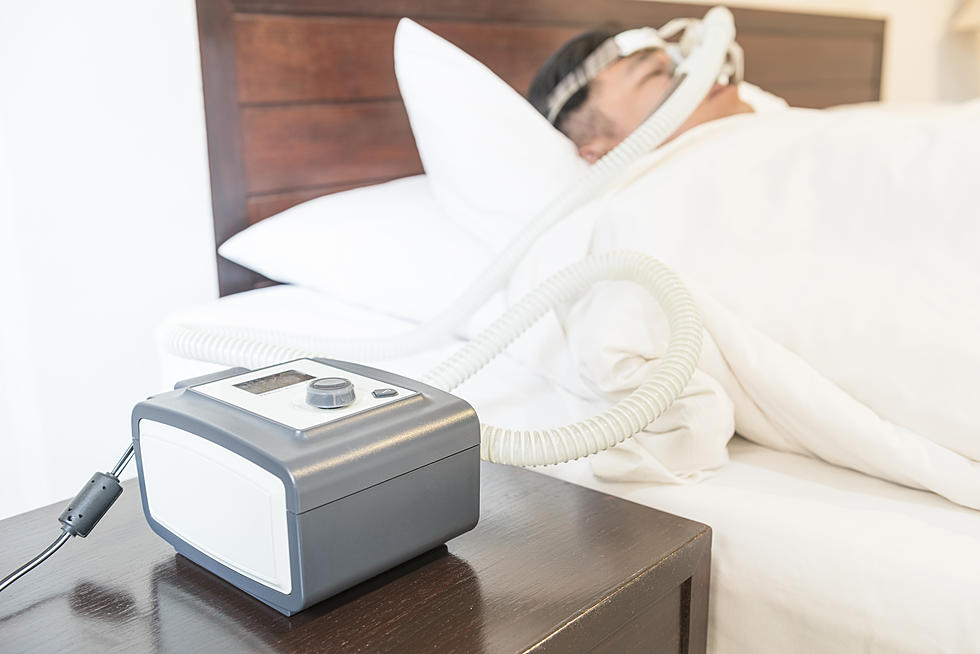 Sleep Machines Recalled for Possible Cancer-Causing Toxins
I have severe obstructive sleep apnea. I was diagnosed in 2008 after Mrs. Large couldn't take my snoring, gasping for air and thrashing about during the night anymore.
I underwent a sleep study at Waterbury Hospital, where I stopped breathing 175 times in around 2 hours. They strapped a CPAP mask and machine onto my face and I fell into my first deep, REM sleep in years. I started using a CPAP machine a week later, and it's changed my life.
I implore you, if you or your loved one sounds like they stop breathing while they sleep, or wake up gasping or nauseous, please, tell your primary physician and have them order you a sleep study.
For those of you like me who already use a CPAP device, this is why I'm writing this. I had a follow up yesterday with my Sleep Medicine Doctor (Gregory Colodner, MD - Trinity Health - St. Mary's Hospital - Waterbury) and he clued me in to a massive CPAP Machine recall that I hadn't heard about, and if you use a Phillips CPAP, Bi-Level PAP, or a Phillips ventilator, please listen up. We may have been exposed to materials in certain Phillips models that could contain carcinogens.
According to a recall notice posted on June 14, 2021 on Phillips.com, certain models of Phillips CPAP, Bi-Level PAP, and ventilators were manufactured with a form of insulating-noise dampening foam called PE-PUR and when it degrades into particles over time, the particles may enter the machine's air pathway and be ingested or inhaled by the machine's user. The foam may give off certain chemicals, which may irritate and cause headaches, nausea, vomiting, and have possible toxic/carcinogenic effects. Great, right? By using a device that has changed my life, I may have unknowingly exposed myself to carcinogenic materials and you may have too.
Again, I want to stress that this recall is for the brand Philips. I use the Phillips SystemOne CPAP and it is one of the models listed in the recall. To see if your machine is one of the ones affected, click HERE.
What do we do next? Fill out a form at Phillips.com and get yourself registered if you use one of the recalled CPAP/Bi-PAP or ventilators. Then, contact your primary physician and CPAP supply company. I use J&L Medical out of Middlebury and my doctor sent over the order for a new machine. Luckily, I have one of my old CPAP devices to use in the interim. Please read the full press release at Phillips.com, I'm very concerned that I may have unknowingly exposed myself to harmful materials, and you should protect yourself too.
Things You May Not Know About Greater Danbury's Candlewood Lake
Mike Allen is our former News Director and the man we go to, to provide "so much more than you ever imagined." Mike joins the Ethan and Lou Show every Tuesday morning for a segment called: "The Place You Live." This week, he presented part 1 of 2 on Candlewood Lake. Allen shared his research and we learned the following:
Images From Inside Fairfield Hills Psychiatric Hospital in Newtown
For Sale: The CT Home of Jennifer and Fotis Dulos