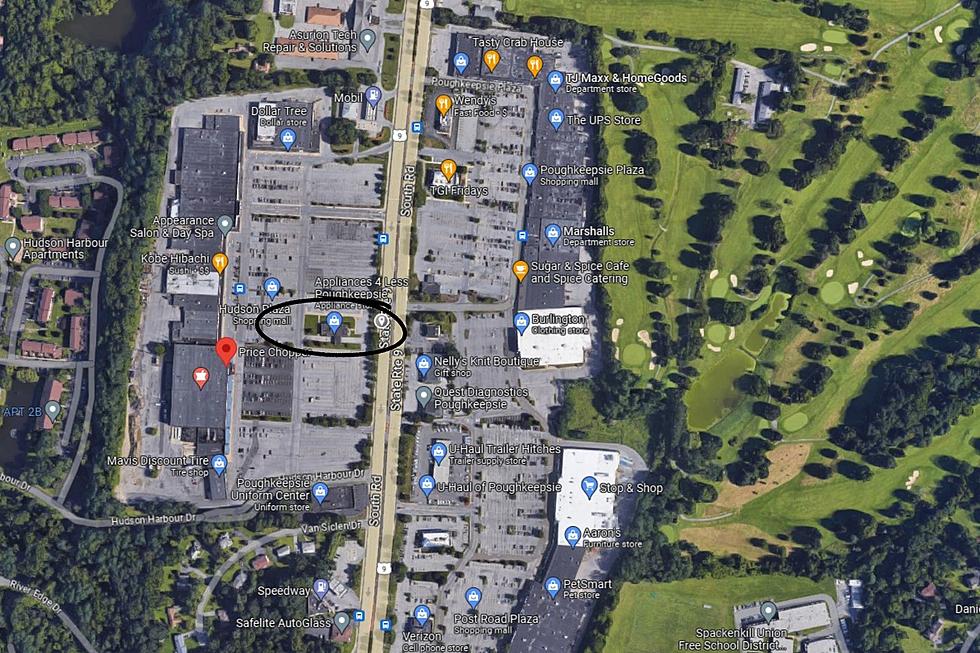 Marijuana Dispensary Coming to 'High' Traffic Route 9 Poughkeepsie Location?
Google Maps
Is this location on Route 9 going to be a legal recreational weed dispensary soon?
It seems like a million years ago when New York announced that marijuana sales would be legal across the state. When the legalization of pot was first announced many of us believed that users would be able to buy legal recreational pot at numerous dispensaries but as of today, the number of dispensaries open is way lower than many hoped. That could change soon in Poughkeepsie, New York.
Marijuana Dispensary Coming Soon to Poughkeepsie, NY?
Over the last few weeks, more and more rumors have started spreading about possible locations for new recreational pot dispensaries in Dutchess County. Social media sites have been flooded with "wish list" location suggestions from people all across the Hudson Valley but there is one location that seems like it actually might be happening.
According to sources the most talked about location for one of Poughkeepsie's first recreational pot dispensaries is located on Route 9. The location (pictured above) was a small bank for many years and since its closed has been sitting vacant. The former bank was rumored to be the site of a new Route 9 McDonald's but as construction started (now completed) at the new fast food restaurant it appeared that it was being built next to the former bank which leaves the bank still vacant.
Area businesses have confirmed that they have also heard the rumors that a dispensary could be going into the vacant location but didn't have any idea when it could be happening. Is this location a good spot for a dispensary? Seems like a perfect location according to many Route 9 travelers with one driver saying
"It's perfect, easy on and off Route 9 and McDonald's is right there!!"
Is there another location in the Hudson Valley where you would like to see a recreational dispensary open? Let us know through our station app.
11 of the Most Popular Nicknames Smokers Call Marijuana
What people call marijuana.
5 Hudson Valley Businesses We Would Miss Most if we Moved Out of Town
Five Hudson Valley businesses we would miss if we moved out of the area.