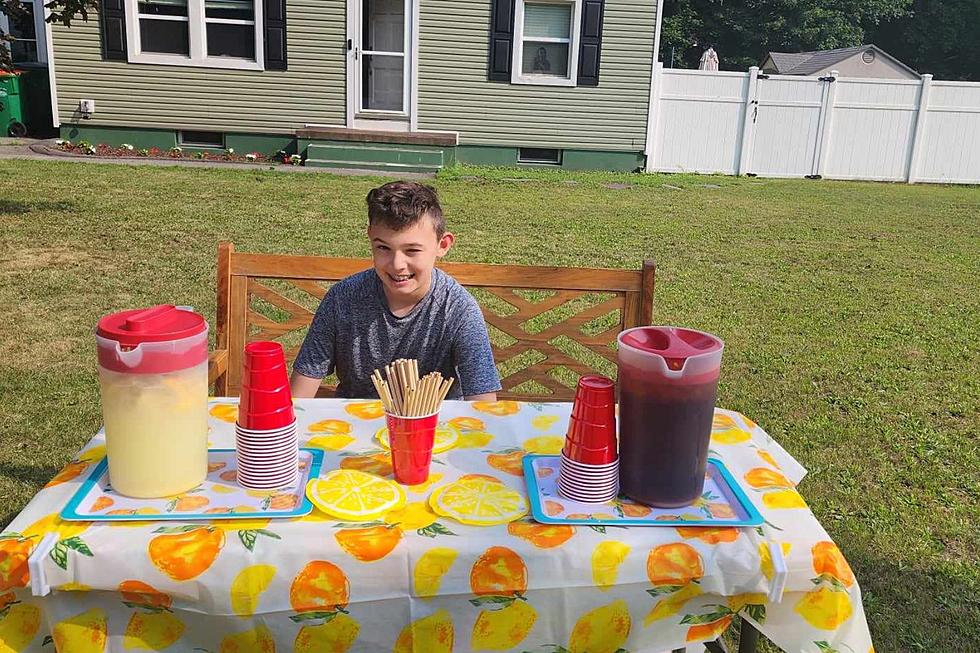 Lemonade Stand in Fishkill, New York has Everyone Wanting More
CJ
Has anyone seen Fishkill's hottest lemonade stand?
Last week I was enjoying my Hudson Valley staycation when I passed by something on the side of the road in Fishkill that I haven't seen in a while. A lemonade stand!! Now I didn't stop for a cup but later that same day I was scrolling on Facebook and noticed that one of the community groups was talking about the same stand, with one person posting
"There's a lil dude selling lemonade on Main Street in Fishkill. Lemme tell you this stuff is bussin!"
What Does Bussin Mean?
I had no idea what "bussin" meant so I looked it up and it means, "something is extremely great"!
Fishkill, NY Lemonade Stand
The fact that it's "bussin", and anyone who has tried it loved it, I figured I would try to find out who was running the stand and the story behind it. Thankfully the mom behind the stand Tammy also commented on the post so I got in touch with her and asked her about it. She told me,
"So, my four children run it (ages 6, 9, 12, 15). My now 15-year-old started it about 5 years ago, after our trip to Scotland. He began taking bagpipe lessons and wanted to buy his first set of pipes. They were costly, so he wanted to save up to help out with the costs."
Sounds like Tammy is raising some financially smart kids...LOL! Tammy told us that the stand is open most days at 918 Main Street Fishkill, NY.
"We've been running it basically during the summer - end of June-early September. Pretty much we're open when we're home LOL - not a consistent schedule, BUT if we're home during the day we'll likely be open because I'd much rather see them outside connecting with others than on the electronics or watching TV."
Is Promoting The Stand a Bad Idea?
That was the question many asked in the Beacon, NY Facebook group with one comment saying, "Don't post about it jesus they are going to shut him down!" Another comment said that "the IRS will be looking for him soon...Lol." Let's hope that none of these things ever happen because if they do we will have to all come together and defend them, right? Who's with me?
SEE ALSO: What Popular Fishkill Business is Moving Into this Building?
"It Takes a Village"
Tammy ended our talk by saying,
"Thank you for seeing the value in our story, and am very grateful for the community support. It certainly does take a village to raise just one human being."
If you are in the Fishkill area and happen to see the stand open, please stop by and say hi!
8 Things You'll Need to Build A Successful Lemonade Stand
Items to put together a great lemonade stand.
Tour Bannerman Island This Year in the Hudson Valley
From May until October, Bannerman Island will host tours and fun events giving Hudson Valley residents and those visiting an experience of a lifetime.