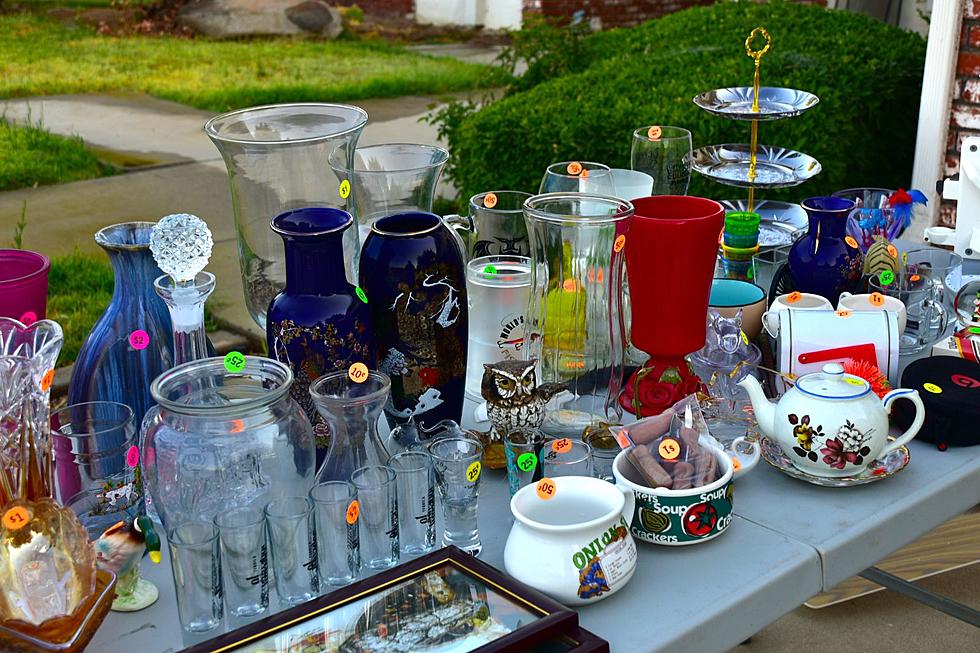 Hudson Valley Estate Sale Mistakenly Sells Cherished Family Heirlooms
Canva
Have you seen any of these irreplaceable family heirlooms that were recently sold by mistake?
If you have ever had to put together an estate sale for a family member or loved one you already know that's it hard enough to go through the person's belongings to pick and choose which items to sell after a loved one moves or passes away but imagine going through everything only to find that a few of the most important items were mistakenly sold.
New York Estate Sale Sells Irreplaceable Ornaments
That's exactly what happened to a woman from Dutchess County over the last few weeks according to a post on the Hudson Valley Facebook group. The woman posted a plea asking anyone who might have bought items at her mother's estate sale over the last few weeks to see if they might have purchased a few Christmas ornaments that weren't supposed to be included in the sale. The estate sale took place recently in Wassaic, New York and the distraught daughter is hoping that by spreading the word she might be able to recover a few irreplaceable Christmas ornaments.
Her post explained what happened,
"Those ornaments were never supposed to be part of the sale but somehow got left in the house by accident. Please, please, please help me get them back. They mean the world to me and whatever dollar amount you paid can't cover their worth to me. I would like to buy them back if at all possible."
Lost Ornaments in Dutchess County
The ornaments are described as "mouse Christmas ornaments...They are ceramic, hand-painted mice in all kinds of situations." We have reached out to see if she could share any pictures of what they look like but haven't heard back yet, when we do we will update this article to include pictures that are provided. She ended her post by saying,
"Please share this post as much as possible. I know it's a shot in the dark but fb has reached many ppl and maybe they'll see this post and return them to me."
Let's do what we can to help this woman out and spread the word!!!
14 Things Found In Every Junk Drawer
Items that almost every junk drawer has in it.
11 Candies We Could Find at Every Grandparents House
A selection of random candy that every grandparent's house had back in the day.