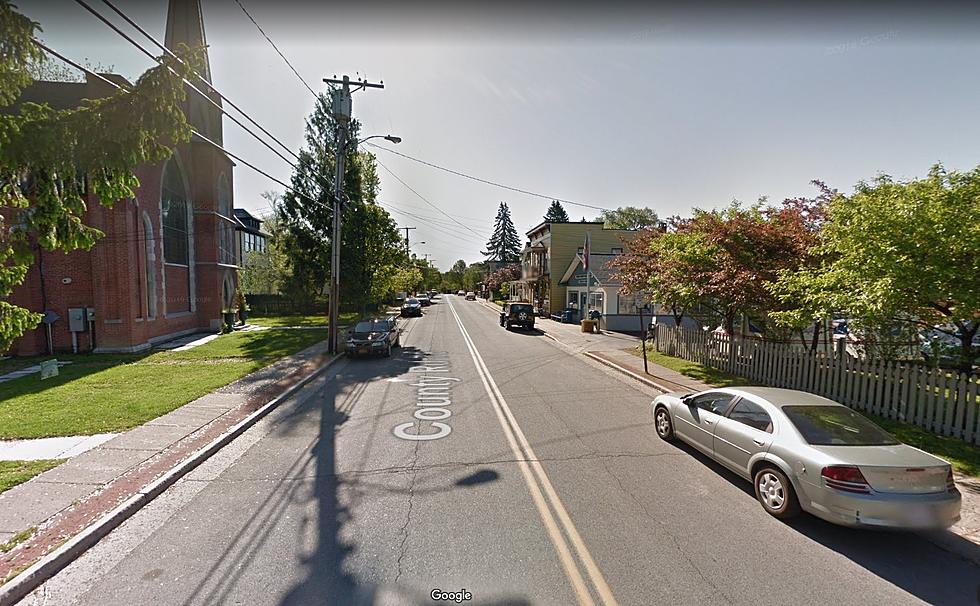 Culture, TV & the Youngest Mayor Ever, 3 Fascinating Things About Tivoli, New York
Google Maps
Tivoli, New York is our "hometown of the week" and to get our weekly celebration underway, we've got some really cool things about the small Duchess county village that we had no idea about.
Tivoli is not only one of the most mispronounced town names in the Hudson Valley, (it's not Tavioli and sounds nothing like ravioli...LOL) it's also one of the only towns that has a hidden message in its name. Thanks to Virginia who called us to let us know that if you spell Tivoli backward it spells out "I Lov It". The new town slogan has to be, "I Lov It in Tivoli"!!
Dutchess County Executive Marc Molinaro was once the mayor of Tivoli
Thanks to Andrew who called us, he let us know that the current Dutchess County Executive made his start in the political world in Tivoli where he was first elected to public office at the age of 18. Molinaro started as a member of the Village of Tivoli's Board of Trustees and then at 19, he became the youngest mayor in the United States when he was elected Mayor of Tivoli. Molinaro is currently running for Congress.
Kaatsbaan Cultural Park
The 153-acre cultural park is located at 120 Broadway in Tivoli, on the former site of Tivoli Farms. Tivoli farms was once the "equestrian playground" for first lady Eleanor Roosevelt and is now called the Kaatsbaan International Dance Center according to Wikipedia. The dance center is described as a "cultural park for dance" and provides a retreat for residencies of dance companies to create or develop new works.
Two TV Shows were featured in Tivoli
The first and only season of the USA Network series "Eyewitness" was set in Tivoli. The crime thriller drama miniseries premiered on USA Network back on October 16, 2016, and starred Tyler Young and James Paxton as two teenage boys who accidentally witness a triple murder.
The series finale of the popular HBO show "Girls" starring Lena Dunham had one of the main characters on the show, Marnie played by Allison Williams go to a bar in Tivoli to learn about wine and hear a jazz trio according to Wikipedia.
Did we miss anything to do in Tivoli? Is there something you'd recommend we try if we ever find ourselves in Tivoli? Text us through the Wolf app.
Celebrities That Once Lived in Millbrook, New York
These 5 more famous than us people once called the Dutchess County village of Millbrook, New York home.
Fishkill Honors Chief Daniel Nimham With Bronze Statue
Chief Daniel Nimham statue being cast in bronze.
If Hudson Valley Towns Were Christmas Movies
Poughkeepsie is Die Hard and Newburgh is The Grinch. It just makes sense right? What Christmas Movie would your hometown be?