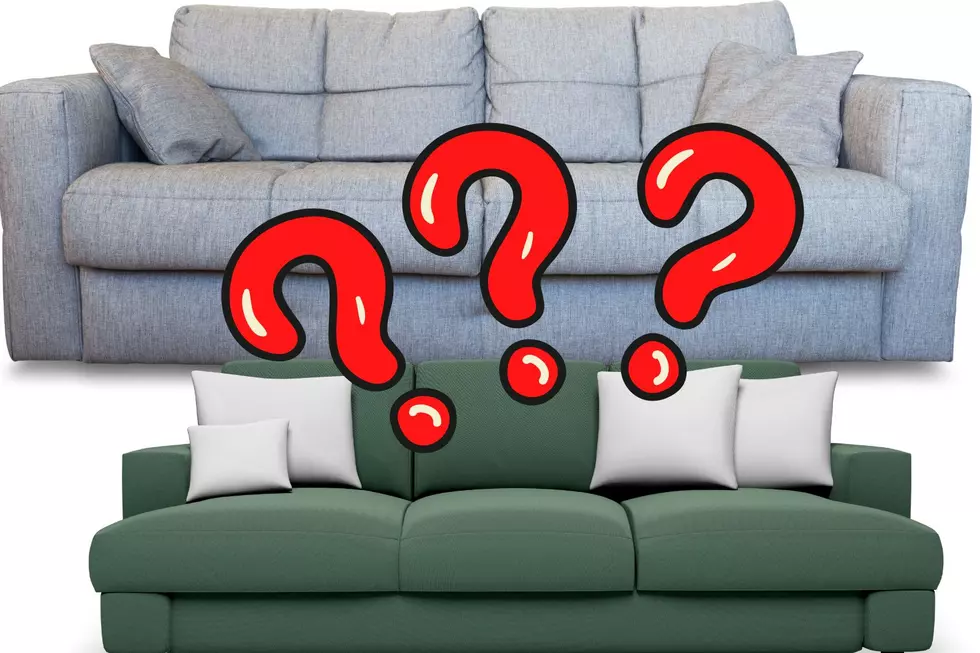 Why do Furniture Stores Call a Couch a Sofa? They're Couches!!
Canva
Is it a couch or is it a sofa?
It may sound like a ridiculous question but there are certain times in the day when the most random things pop into my head, most times those random things seem to spark a little debate and that's exactly what happened when we started to talk about the thing you use to sit on while watching TV at your house.
Couch or Sofa?
Most of us have one at home right now, right? They are normally three cushions long, have arms and a back, and just about everyone I know calls it a couch. Yes, I'm team couch but I wonder what you call that long, cushioned "butt holder" at your house? I've always called it a couch for as long as I can remember. I think the only time I have ever heard it called a sofa is when I see or hear them advertised on TV or the radio.
We've received a ton of messages from folks all across the Hudson Valley who agree that they are couches, and I think the best reason behind them being a couch and not sofa is the term 'couch potato" Sue from Slate Hill texted, "Could you be a sofa potato? I think not! It's a couch !" Totally agree, sofa potato just sounds wrong. Ricky called us a told us he went to a few furniture store websites and almost all of them list sofas under living room furniture, with not one mention of a couch anywhere!
Does a Couch Have No Arms?
Mark in Pine Bush texted that according to Google, "The term "couch" is believed to have come from the French word "couche," which is used to describe "a piece of furniture with no arms used for lying." He added, "your shrink has a couch, your house has a sofa". A couch has no arms and is meant for laying/lounging on. A sofa has arms and a back!" MIND BLOWN!!
What do you call it, sofa, couch, or something else, like Ozzy in Woodbourne who calls it an "A%& Holder"?...LOL! Call or text us through the Wolf country app.
The Dates When New York State Can Expect First Snowfall
Are you ready for winter? It's coming and may start sooner than you think in New York State.
10 Hudson Valley Drivers You Encounter Daily
Be honest, which of these distracted drivers are you?