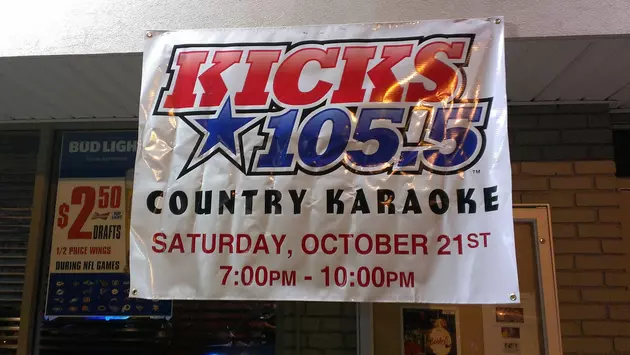 Where You Spotted At "Country Karaoke" Saturday Night in Newtwon
kicks image
It was our very first Cocktails and Country Karaoke Night at Murphy's Pub in Newtown on Saturday Night.....Were you part of the fun?
There's nothing like a crowded bar, good food, good drinks, and a little Country Karaoke.
That's what went down Saturday Night at Murphy's Pub in Newtown. Listeners came from far and wide to belt out some of their favorite country songs....Plus we played a few of our other famous games like "Totally Obvious Trivia', and even "The Couples Game".
We gave away tons of officially licensed Kicks 105.5 merchandise, and even tickets to check out Little Big Town at Mohegan Sun Arena in February.
This is something we're trying to do once a month at different locations throughout Greater Danbury and Dutchess and Putnam County, so if you have a place that you'd like us to visit just leave a comment below, and maybe we'll make it our next stop on our Cocktails and Country Karaoke Tour.
Here's some of what you missed if you weren't at Murphy's Pub on Saturday Night.
To See All Our Kicks 105.5 Video's, Subscribe To Our YouTube Channel