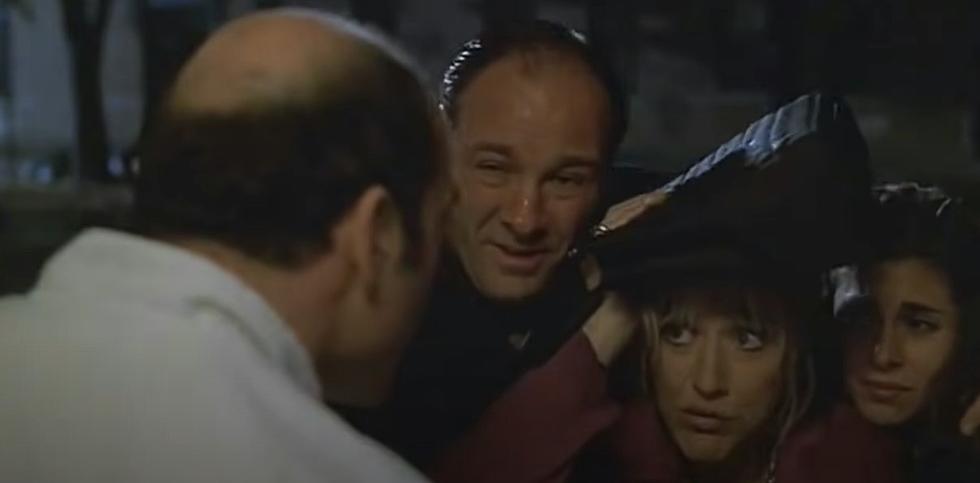 What Italian Restaurant is Your 'Vesuvio' Here in Connecticut?
TonySoprano via YouTube
One of my favorite scenes in The Sopranos happens at the end of Season 1 - Episode 13's 'I Dream of Jeannie Cusamano'. Tony and family arrive at Vesuvio during a bad thunderstorm, and Artie warmly welcomes them in, out of the pouring rain, to a candlelit room filled with lifelong friends, where they share a warm moment of love and gratitude over a wonderful meal.
That scene reminds me so much of my dad, as I'm sure it does most of you. I miss him terribly, but this scene and vibe has resonated with me for a couple of decades. Here it is -
Do you have a 'Vesuvio'? A restaurant that will take you in during the storm? Where you can walk in at anytime and feel safe around friends, family, and strangers?
My Vesuvio's are in Waterbury. D'Amelio's on Highland Avenue is where all of our families gathered when my wife and I got married, we had our reception there. It's my all-time Vesuvio, where I know everyone, and I enjoy every bite of every meal. Town Plot is my home, and I will always feel that way wherever I may live. My Vesuvio-in-law, when I'm cheating on my all-time choice D'Amelio's, is Tiramisu on E. Main Street. My side-Vesuvio on weekends is San Marino in the Colonial Plaza in Waterbury. Every one of them, I feel the warmth and comfort of that scene from the Sopranos.
When I make a trip to the Motherland - Wooster Street, Tre Scalini is the Vesuvio of New Haven. As for Hartford, it's Carbone's on Franklin Ave, hopefully they'll reopen some day.
I'm going to watch 'I Dream of Jeannie Cusamano' now, and think about where I'm going for my next penne ala vodka.
CT Event Center Will Welcome 13 of the Biggest Celebrities of the 90s
Every decade is remembered in snapshots, for it's news stories, music, movies and entertainers. In the 90's, we were being introduced to a lot of new ideas and fresh faces. The following 13 people will always be synonymous with the 90's and it is one of the reasons we love them.
Wait, did I mention they're all coming to CT in March? These 90's personalities will be featured guests at
90's Con
on March 17, 18 and 19 at the Connecticut Convention Center.
Greater Danbury Award Winning Restaurants for 2023
New Haven, Connecticut Named One of 52 Places to See in the World