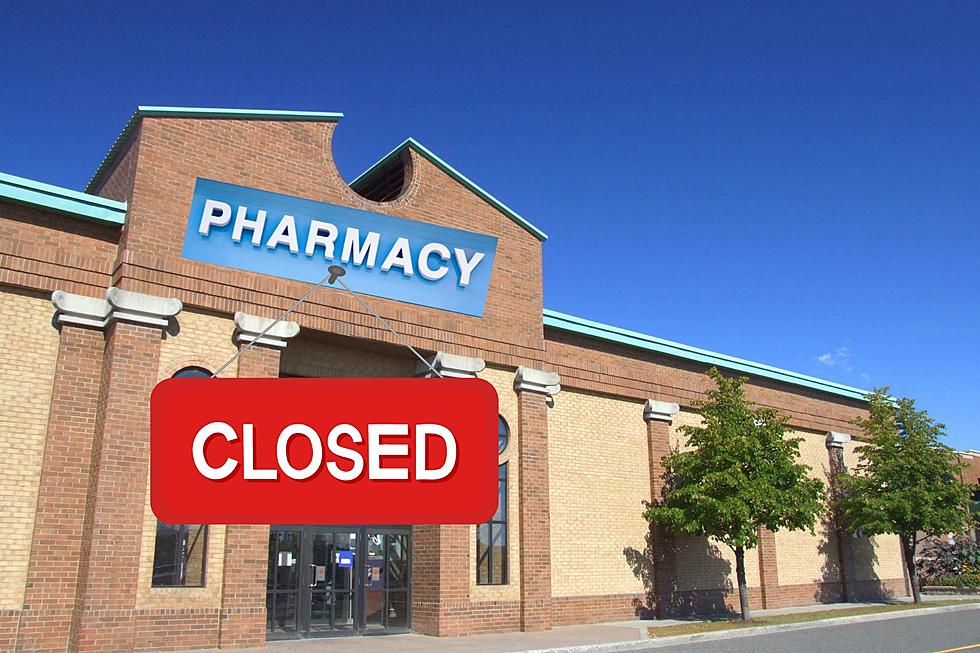 Pharmacy with 80+ New York Locations Closing 150 Stores
Canva
The closings are expected to be completed by the middle of 2024.
Over the last year or so we have seen a huge increase in the amount of chain-type businesses closing their doors. We've said "goodbye" to Bed Bath & Beyond, numerous Christmas Tree Shop stores, David's Bridal, and some Party City stores, we've even seen some popular pharmacies like Rite Aid announce closings this year.
Walgreens Closing 150 Stores
We can now add Walgreens stores to the list of businesses that are planning to close at least some of their stores across the U.S. According to NBC, Walgreens Boots Alliance is expecting to close 150 Walgreens locations in the United States by the end of August 2024. The company announced the cost-cutting measures earlier this week after missing third-quarter profit expectations and cited numerous reasons why, including lower demand for COVID-related services like the COVID-19 vaccine and testing sales.
What Walgreens Stores Are Closing?
Walgreens currently has more than 9,000 locations nationwide with around 90 stores in New York alone. The company didn't specify which locations would be closing yet but is expected to make the locations public soon. The cost-cutting measures will not only affect U.S. locations but Walgreens also announced that they plan to close another 300 "Boots" locations in the UK.
Walgreens Cuts Jobs
Walgreens announced last month that they were cutting around 10% of its corporate workforce by eliminating 504 corporate positions. The job cuts are part of a transformation into a "consumer-centric healthcare company" according to Patch. The good news is that none of the jobs being eliminated are based at any of the company's stores across the United States.
When Walgreens announces which stores will be closing we will update this article.
New York's New License Plates
New York's newest custom license plates celebrate various regions of New York.
Popular Fishkill Restaurant For Sale
Athena Gyro on Main Street Fishkill, New York is for sale and could be yours for $325,000.