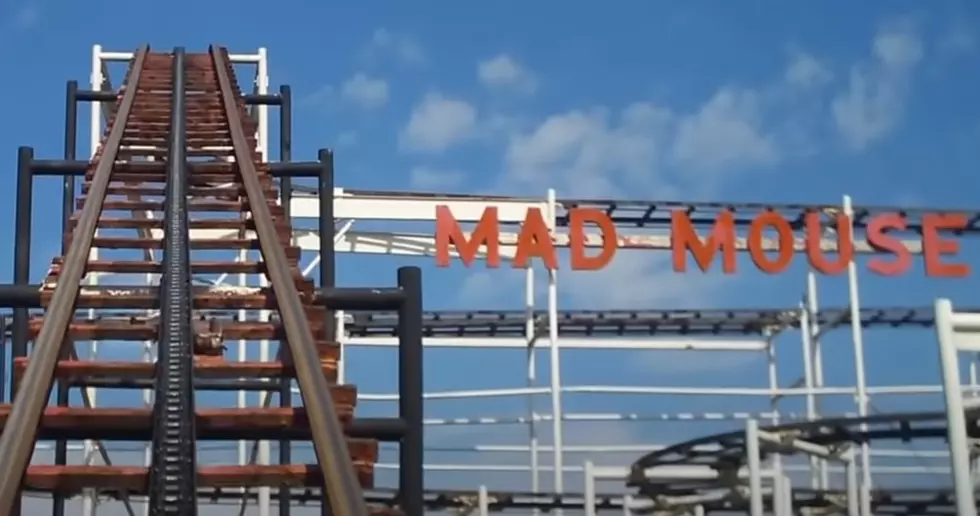 The Mad Mouse at Quassy Amusement Park Terrified Me
Pete Flaherty via YouTube
I've only been brave enough to ride a few rollercoasters, and two of them are in Middlebury, Connecticut at Quassy Amusement Park. I've been on Quassy's Wooden Warrior once, but I used to love the small rollercoaster that was demolished to make room for the Warrior, the Mad Mouse. It terrified me in a good way, you too?
Quassy's Mad Mouse was in use from 1982 to 2010, it was a beginner roller coaster for most, due to its small steel frame. The cars were small, kids jumped in with their parent, but it was really the solo ride that I liked. It was chain-driven, so it made that clickity-clack noise that just kept your anxiousness peaked throughout the short 2 minute spin around the twisty track. I found a video on YouTube of a complete POV ride on the Mad Mouse from the week it closed down in September 2010. Grab your Dramamine and take a spin.
Oh man, can't you just feel that rush again, that feeling as you saw those greased chains dragging you up to the crest of that first hill? No guardrails on either side? I used to love the view of Lake Quassapaug that you got from the top of that first climb, that little bit of Zen before you were thrown into the series of tight turns and gut-dropping dips on the short steel track. Here, another HQ POV video with a couple of more animated riders.
Quassy is wonderful, what a gem for those of us who live on the Western side of the state. The Frantzis family has constantly re-invented their beautiful park, keeping up with the changing times on a much smaller scale than the big box amusement parks in Mass and NJ. Twelve years later and I still think about those clickity-clacks on the Mad Mouse.
Grab a Bite at One of These Excellent Eateries Just Off I-84
7 of the Best Family Beaches in New England