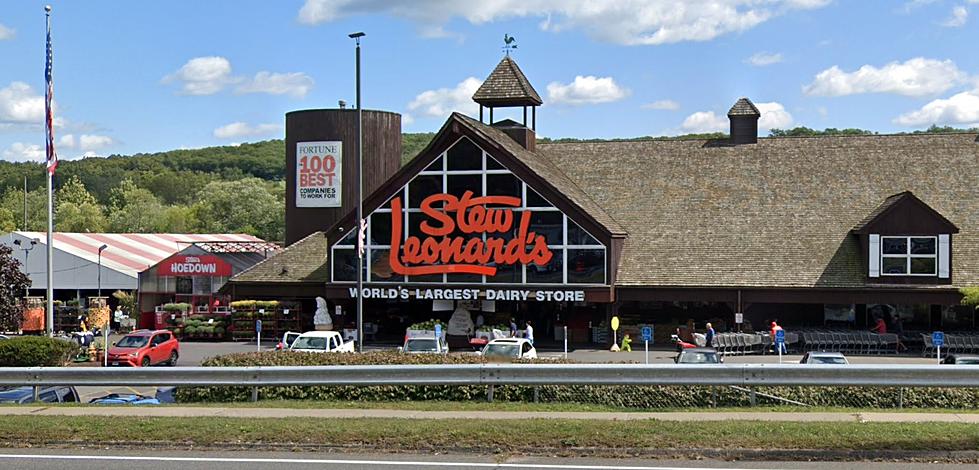 Stew Leonard's Releases In-Store Music on Streaming Platforms
Google
Stew Leonard's is such a cool place, it's been described as "The Disneyland of grocery stores" because of their brilliant marketing techniques. Each Stew's location features kid-friendly attractions, animatronics, and there's even a petting zoo at some of their locations.
Well, your kids love singing along to Disney tunes, right? Have you ever caught your feet tapping along too in their stores? Today is your lucky day because Stew Leonard's has just released 9 of your favorite Stew Leonard's songs on multiple streaming platforms. So if your child won't eat their avocado toast, maybe a rousing rendition of "Avocado Girls" will get them to try it?
Check it out, search "Stew Leonard's - Farm Fresh Five" on Apple Music, Spotify, or Amazon. Here's the track list -
Stew Leonard's Banana
Avocado Girls
Stewie the Duck
The Customer is Always Right
Stew's
Cynthia, Daphne, and Clover
We're the Farm Fresh Five
Farm Fresh Five Parade
It's Fun Shopping at Stew Leonard's
I don't see the "Stew Leonard's - Farm Fresh Five" taking Megan Thee Stallion or Bieber out off the top of the charts, and I don't think you'll hear any of the songs on a terrestrial or satellite radio station, but they're still catchy as hell. Most of the songs feature the Farm Fresh Five, my foot is tapping away to the Parade track right now. The songs are all short, we all know a kid's attention span, but they put their lyrics over a few familiar childhood songs which should keep them riveted.
Nice job Stew's, now if I could only get a vat of your Roasted Garlic and Blue Cheese Madness Dip in my face, today would be even better.
The 10 Commandments of Stew Leonard's in Danbury
The 8 Best Smaller Grocery Stores/Markets in Connecticut
If you don't like walking three miles to get your milk and bread like me, here are my picks for the best smaller grocery stores/markets in Connecticut
JK's Texas Hot Weiners Has Nearly 100 Year History in Danbury
How does one family owned business survive for nearly 100 years? I don't know the answer, but the folks at JK's Texas Hot Weiners in Danbury do. Not only does JK's serve a unique and delicious product with care, but they do it together and it's evident in their history.