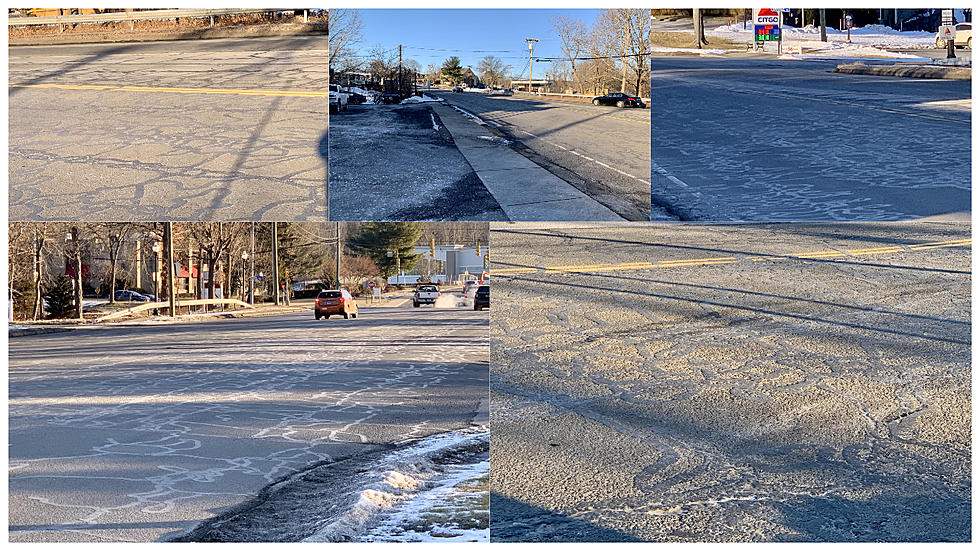 Spectacular Crack Sealing Job on Southbury Roadways Are Like a Painting Brought to Life
Photos by Large "Main St. S." Dave
I was driving down Main St. South in Southbury last night, and as I approached the traffic light near the Southbury Plaza, it started to change from green to yellow to red. As the light changed, the roadway in front of me lit up with a spectacular glow of squiggly designs and shapes, it was like a Keith Haring painting had come to life.
In Search Of Southbury's Crack Sealing Masters
I noticed an incredible amount of crack sealing work had been done to Main St. S in Southbury, at night it looked like a Keith Haring painting come to life.
4 Southbury Retailers Busted For Underage Tobacco Sales
Out of a total of 17 unannounced inspections, 4 retailers in Southbury were fined for Non-Compliance for underage tobacco/e-cigarettes to youths under the age of 21,
The 23 Connecticut Municipalities That Will/Won't Allow Legal Weed Sales (So Far)
This is a list of the 23 Connecticut cities and municipalities that have chosen to prohibit or approve zoning changes for recreational marijuana to be sold or cultivated within their borders.
The 10 Most Stolen Cars In Connecticut
I Survived A Year On The Connecticut Housing Market
After 11 months, countess showings, and endless disappointments, I finally found a new home in an incredibly tough market. Want to live in Connecticut? Here's what you're going to go through