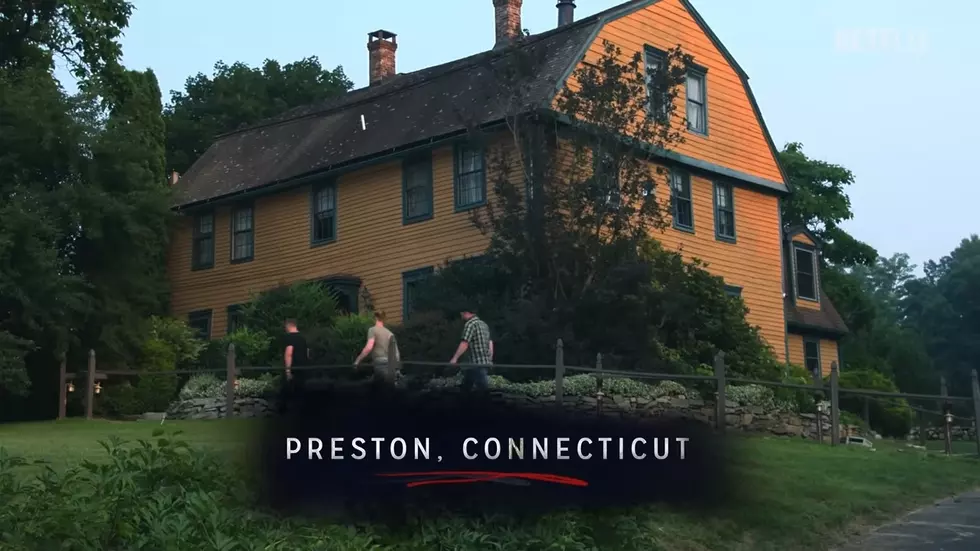 Popular New Netflix Series '28 Days Haunted' Films in Preston, Connecticut
YouTube/Netflix
One popular activity this time of year is ghost hunting, whether you are brave enough to do it yourself or would rather someone else do it for you, it can certainly be a thrill either way. For those of you who like to watch others do it, the new Netflix reality series '28 Days Haunted' premiered this past week and one of the filming locations was right here in Connecticut.
I watched the first episode and it is what you can imagine, ghost hunting at its highest end. The new series has six episodes and follows three paranormal investigative teams in three different locations. The extra "fun" thing about this investigation is that the teams will be required to actually "live" at the locations for 28 days. Why 28 days? If you are an Ed and Lorraine Warren fan, you probably already know.
The famous ghost-chasing couple from Connecticut believed that it took 28 days to "pierce the veil between the living and the dead," so that not only explains the title of the series it also tells you why they are "living" at these locations for 28 days. Tony Spera is a big part of this whole thing and uploaded his own YouTube video about the series.
The three locations picked for the series were chosen supposedly because of their hyper-active paranormal activity and they are The Lumber Baron Inn In Denver, Colorado, Madison Dry Goods in Madison, North Carolina, and in Connecticut, Captain Grant's Inn in Preston.
Popular New Netflix Series '28 Days Haunted' Films In Preston, Connecticut
A Look At Legendary Connecticut Ghost Hunter's Beautiful Original Artwork
Valuable Vintage Halloween Decorations In Great Condition Found In Connecticut
Step Inside The $15.75M Estate Of Shonda Rhimes In Westport, Connecticut