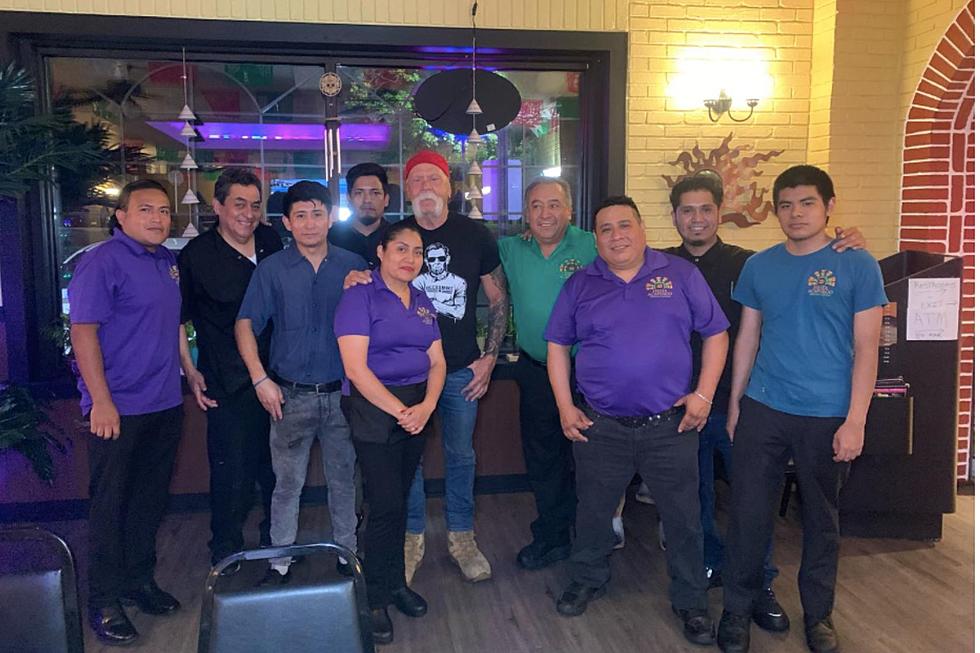 Orange County Choppers Stars Return to the Hudson Valley
Fiesta Acapulco Facebook/Canva
A Rockland County return for Orange County Choppers.
One of the coolest things I learned when I moved to the Hudson Valley was that the Orange County Choppers Headquarters was located right in Newburgh, NY (I had no idea it was THAT Orange County). I used to watch their show religiously and have even taken family members by their abandoned building to get photos. Speaking of the abandoned building, a few years ago the Orange County Choppers family moved down to Florida because the riding season is much longer down there. However, it looks like someone from the family the family is back and has been having some fun in the Hudson Valley.
What popular television family member was recently spotted in the Hudson Valley?
Recently, Orange County Choppers Patriarch Paul Teutul Senior was spotted in Rockland County and it looks like he had a blast and some yummy food. He recently visited Fiesta Acapulco in Stony Point and even posed for a picture with that staff there. The restaurant address is 79 S Liberty Drive and if you go you can say you've been to the same restaurant as the Tuttle Family. Big question... I wonder what he got to eat?
When the Orange County Choppers team left the Hudson Valley they did say it was not a forever goodbye to the area, they were starting a new business called the OCC Road House & Museum in Florida and again having the longer riding season was better for their business and passion. Can't say we blame them, the winter here is pretty brutal and it starts to wear on you after a while.
They may be in Florida now, but here's a reminder of what their headquarters looked like:
TLC show 'American Chopper' Orange County Choppers Headquarters in Newburgh Abandoned & For Sale
WARNING: Under no circumstances should you enter this property. By doing so you risk bodily harm and/or prosecution for trespassing on private property.
In 2003, a father-son business reality show hit the Discovery Channel. It was called American Chopper and it followed the custom motorcycle building business of the Teutul family out of Newburgh, NY. Paul Sr. owned the shop with sons Paul Jr and Mikey working in the business. There was a slew of cast and characters. The center of the show wasn't just the amazing custom motorcycles built for celebrities and others, it was the volatile relationship between Sr. and Jr. The show ran for 12 seasons before the two could no longer get along. It ended up in lawsuits and the two not talking for ten plus years. In the past few years, the business moved to Florida. This left the 61,000-square-foot headquarters for sale and abandoned. Take a look at what remains of Ocean County Choppers.
I wonder when they will come back and visit the Hudson Valley again... probably not during our awful winters.
We are taking about the Hudson Valley, here's how to be your on landlord and an amazing home that's for sale in Millbrook:
Be Your Own Landlord in This 13 Bedroom Building in Sullivan County
$13 Million Millbrook Black Cap Home
The $13 million home in Millbrook, New York is equipped with 5 bedrooms, sweeping scenic views of the Hudson Valley, and fantastic outdoor amenities from a pool to a home garden.