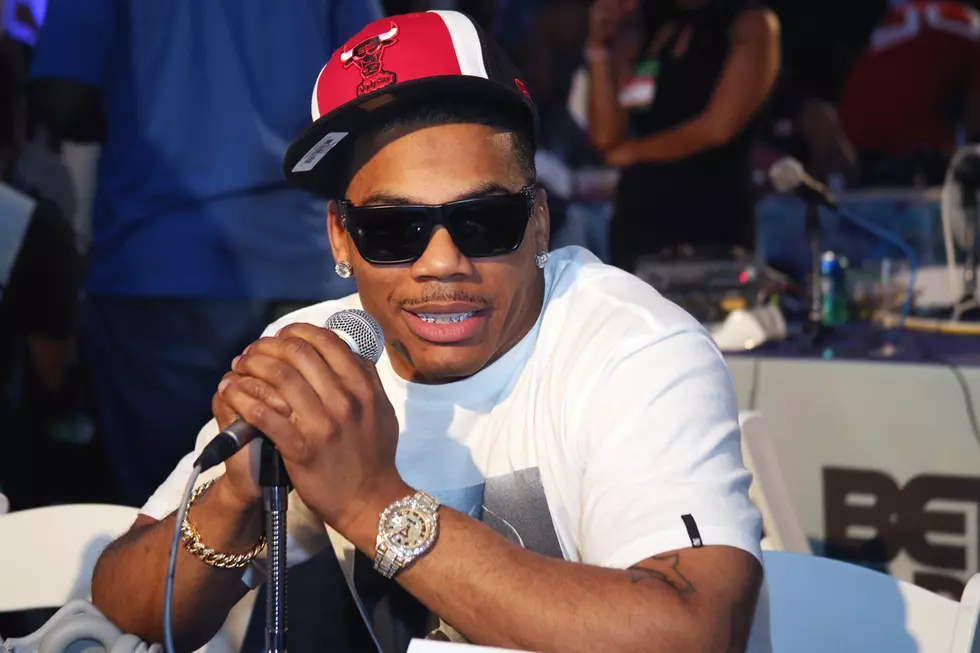 Nelly Denies Sexual Assault Allegations After Arrest
Frederick M. Brown, Getty Images
Rapper Nelly was arrested and charged with sexual assault on Saturday morning (Oct. 7), just hours after playing a show with Florida Georgia Line near Seattle.
According to a news release from the Auburn Police Department, Nelly was taken into custody on his tour bus parked near Walmart at the Outlet Collection shopping mall in Auburn, early Saturday morning (Oct. 7) after his accuser called 911.
The news release reads as follows:
At 3:48 AM a female called 911 to report that she was sexually assaulted by a male, who is known as the rapper "Nelly". The alleged assault was reported to occur on the tour bus that was parked at the listed location. Nelly had performed at the White River Amphitheater just hours before. After Patrol Officers investigated the incident, at 4:37 AM Nelly was taken into custody and booked at the SCORE jail facility. Auburn Police are continuing to investigate this incident. The above details are all we have to release at this time.
Nelly -- whose real name is Cornell Iral Haynes Jr. -- performed Friday night as part of FGL's Smooth Tour, which also features Chris Lane.
Nelly's lawyer, Scott Rosenblum, tells the Seattle Times the allegations are false.
"We're in the initial stages of our investigation," Rosenblum says. "This allegation is wholly and completely without merit. I would be surprised if charges are ever issued."
In a press statement, Rosenblum adds, "Nelly is the victim of a completely fabricated allegation. Our initial investigation clearly establishes this allegation is devoid of credibility and is motivated by greed and vindictiveness. I am confident, once this scurrilous accusation is thoroughly investigated, there will be no charges. Nelly is prepared to address and pursue all legal avenues to redress any damage caused by this clearly false allegation."