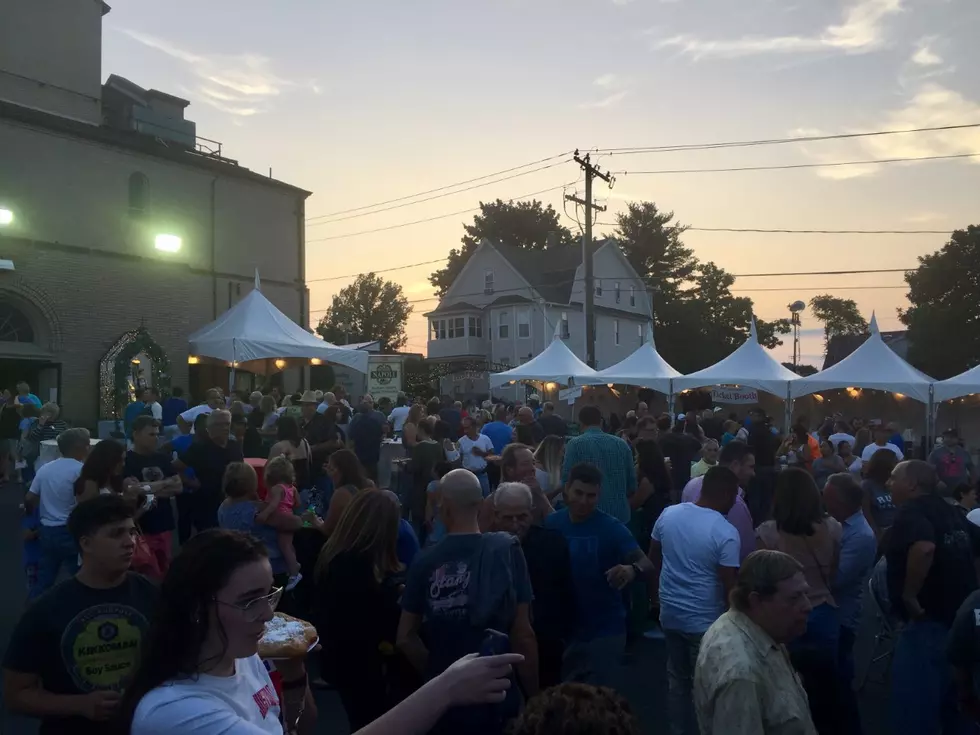 Let's Mangia at These Upcoming Italian Festivals Around Connecticut
Photo by Large "Avellino" Dave
I love celebrating my Italian heritage, and the pasta fagioli that they serve at the many Italian-American feasts and festivals that are held around Connecticut. Ziti & meatballs, sausage & peppers, soffrito, pizzelles, and oh, the fried dough.
The 2022 Italian Feast/Festival season kicked off last weekend, where the Feast of St. Anthony returned for the first time since the pandemic began in 2020 to Bridgeport. You might have missed it, so here's a few upcoming Feasts/Festivals around Connecticut in the next couple of weeks and months.
Get ready Oakville, the Grand Oak Villa on Sylvan Lake Rd. is the site yet again for the 2022 Festa Della Madonna Della Libera Italian Feast. It's happening Saturday, June 25 from 3-10 PM, and Sunday, June 26 from Noon-8 PM.
My personal favorite is up next, Waterbury's Our Lady of Mt. Carmel Feast is happening Thursday, July 14 - Sunday, July 17 this year. Hours are 5-10 PM Thursday, 5-11 PM Friday and Saturday, and post-Procession - 8 PM on Sunday.
Center Street will be smelling delicious when the Southington Italian-American Festival sets up July 29-31. The Festival hours for 2022 are Friday and Saturday 5-10 PM, and Sunday Noon to 5 PM.
If you can wait til August for your sfogliatelle, you will be able to get your fix at the Festa! Italian Festival taking place August 11-13 at Ansonia's Holy Rosary Parish on Father Salemi Drive. The Festa! hours will be 5-10 PM all three days in 2022.
And then, the Feast of all Feasts, The Feast of San Gennaro 2022 will be held as always on Mulberry, Hester, and Grand Streets in NYC's Little Italy from Thursday September 15 to Sunday September 25. I'll see you at all of them paisan.
The Bridgewater Country Fair is Back and Here's Why You Should Go...
100 Diverse Danbury Eateries to Keep Your Taste Buds Busy
It's a lot to take in, Danbury has well over one hundred places to eat, these just happen to be the 100 Hat City spots that I can remember from the top of my head.
NOTE: There is a link in the description box to each businesses' menu or website.