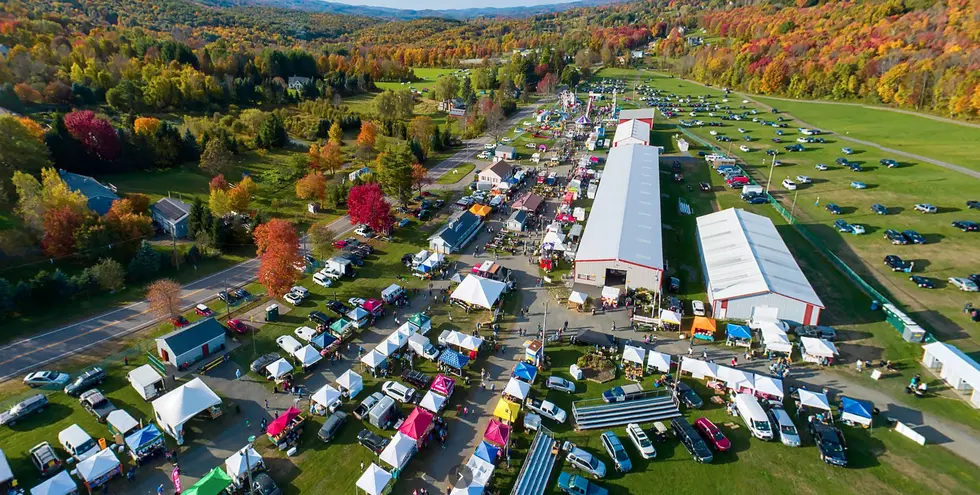 Bethlehem Fairgrounds Announces Last Fair Food Drive-Thru of the Year
Google
We've seen the Big E do it over the past couple of weeks, even chump radio stations that steal our ideas are putting on a similar event in the area. But, the first ones to pull it off multiple times over the course of this past pandemic Connecticut summer, have been The Bethlehem Fair and Core Event Planning.
They've successfully held a couple of drive-thru food truck events at the Bethlehem Fairgrounds on Rt. 61 (Main St. North) in town, and they've just announced another one for mid-October 2020, and it's the last one of the year.
https://www.facebook.com/events/334652984536846
The event is happening Saturday and Sunday, October 17 & 18, 2020 from 11AM to 6PM. If you haven't made it to one of the earlier events, basically how it goes is that there are around 10-12 or more food trucks lined up at the Fairgrounds, you drive in, take one of their disposable menus, and pick out what you'd like from each of the vendors. Then, a runner will gather up all of the different food and beverage items that you'd like, and bring them over to you while you safely remain inside your vehicle.
Enter your number to get our free mobile app
They accept debit, credit, and Apple Pay, no cash. Once the food has been delivered to you, then you may proceed into the massive Bethlehem Fairgrounds parking area, where you can safely socially distance from each other, and eat in your vehicle, or tailgate in the designated areas.
Based on the past couple of events that have happened, a wide range of Fair Foods will be available, including all of our old favorites like hot dogs, poutine, tots, pulled pork, mac and cheese, fried dough, corn dogs, fried Oreos, and more. I'm sure my buddy Tiny will be there again, and we'll see you there too.
5 Celebrities With Danbury Ties