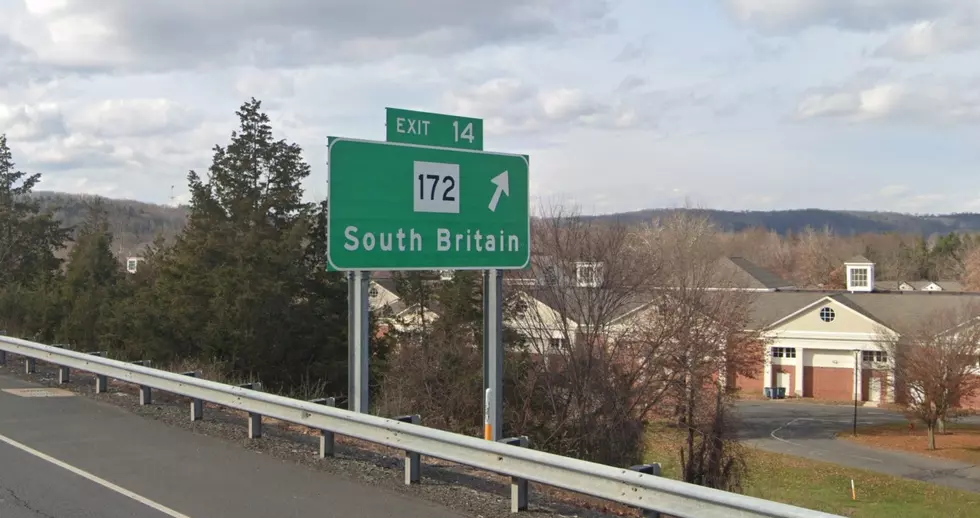 I've Never Met Anyone From South Britain, Connecticut
Google
Strange things pop into your head when you're driving into work at 4:40 AM, like this one: I've lived in Connecticut for over 50 years, my father worked at Southbury Training School for 15, but I've never met anyone that said, "I live in South Britain."
I'm very aware of South Britain, it's beautiful. It also confuses the hell out of people not familiar with our area. It's in Southbury. Connecticut overall has an overabundance of neighborhoods and villages that people identify with. I always said "Town Plot" when people asked where I was from, if I got a "Huh?' I said "Oh, Waterbury." I've met someone from Bozrah, Woodstock, and Deep River, but not South Britain?
Maybe it's because I've never been to the Apple Festival? I've always wanted to go, but just never got off of my ass to do it. Back in the glorious 80s & 90s, when my dad worked in South Britain, we used to get great vintage clothing from the Southbury Training School Thrift Shop. I've driven through there thousands of times, yet still, I've never met anyone that has said "I'm from South Britain."
According to the knower of all things, Wikipedia -
"The South Britain Historic District arose in the 18th century as an industrial center serving the surrounding agricultural community, powered by the Pomperaug River, and rivaled the town center of Southbury in importance. The District was listed on the National Register of Historic Places in 1987."
"Rivaled the town center of Southbury in importance." Then Heritage Village, Denmo's, and Stop & Shop came to town center, and they never looked back. Please, if you see me out at an event or getting some come-up's at the Thrift Shop, say hi, I'd love to meet a representative.
10 of the Best Waterfalls in Connecticut
A Starter Pack For New Residents of Connecticut
Welcome to: The Constitution State, The Nutmeg State, The Provisions State, and The Land of Steady Habits. You know us as Connecticut. If you just moved here, it may seem strange. I've lived here for over a half a century, I'd love to make your transition easier. Here's a 'Starter Pack' - A few essential items and bits of knowledge that I think will make it easier fitting in here in Connecticut.
8 of the Best All-You-Can-Eat Buffets in Connecticut