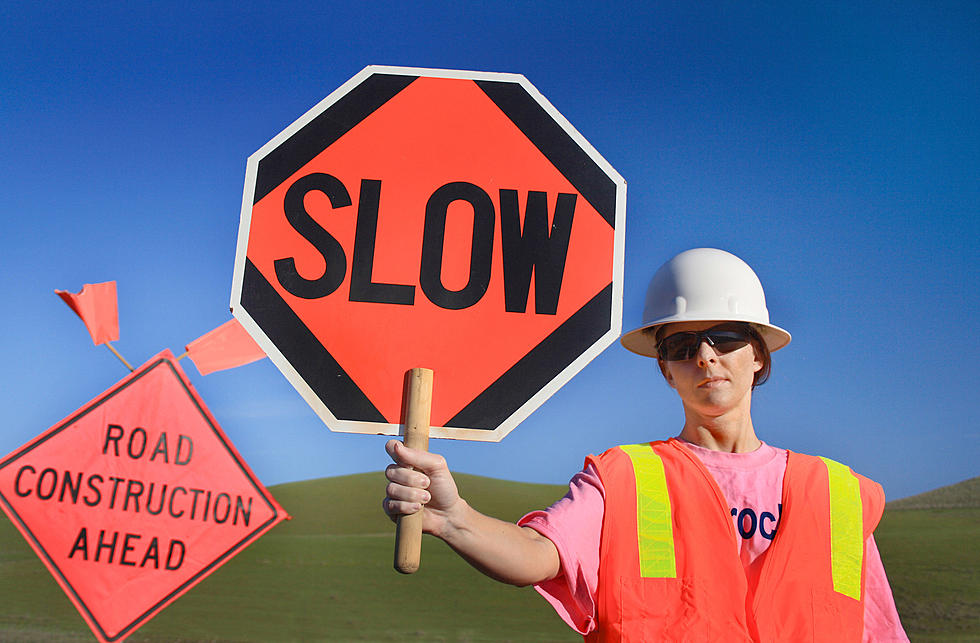 Is Every Road in Connecticut Under Construction All At Once?
Credit - Matthew Adams
My Lord Connecticut, there's an obnoxious amount of roadwork going on already, and it's only April 21. I realize it was a mild Winter, did that make you millers and pavers extra anxious to get out and chew every road? Do you have to do them all at once?
I've never seen more roads being worked on, like ever? There was a backup on Rt. 8 in Litchfield. Litchfield! That's almost as rare as a tax reduction. A half mile delay, even with the light volume of Northern Connecticut. If you take a travel lane out, it hurts anywhere lately. Driving 202 from Torrington to Brookfield 5 days a week, I've been through at least 4-5 construction zones on my way home. In fairness, there were a couple of cable company employees running fiber in a few spots.
Driving through Waterbury was an adventure yesterday, I had to go into downtown to the St. Mary's hospital area, and had to navigate around Jarjura's due to a road getting chewed up. Jump onto 84 West, and there's a dead stop from the Mixmaster work. I'm lucky too, I don't have to sit in anything on my way to work at 4:30AM, it's just on my way back.
I understand that any roadwork is progress, and the end result is worth any stupid minor inconvenience that I've mentioned here. I guess I'm used to major projects constantly going on? I'm just seeing so many town roads getting makeovers. Anyway, thanks, potholes are bad.
Check Out These Extremely Fun Upcoming 'Adult Only' Events in Connecticut....
Food Truck Festivals Will Take Over Connecticut This Summer
We've finally figured out that the easiest way to attract a walk-up crowd to your event is hire a few food trucks. The Food Truck Festival circuit is hot for the Summer of 2023 Connecticut, here is a month-by-month breakdown of upcoming events.
10 of the Best Places in Connecticut to Enjoy a Juicy Hot Dog