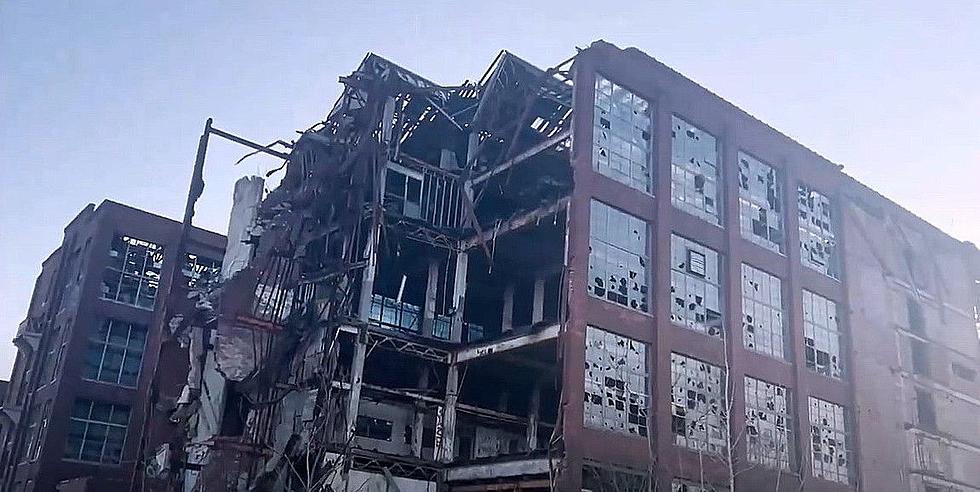 Inside Bridgeport's Fading Relic: Remington Arms
Youtube/Epic Exploration
Bridgeport is a city in Fairfield County, Connecticut. Bridgeport's location on the Long Island Sound made it an ideal boom city during the Industrial revolution.
According to Connecticut History, Bridgeport really took off in 1840 when the railroad opened, and ammunition became one of the central products manufactured in Park City.
Inside Bridgeport's Fading Relic: Remington Arms
For over 50 years Remington Arms was one of the most vital companies located in Bridgeport, CT and their facility was monstrous. Today, there is a shell of the Remington Arms factory leftover in Bridgeport. The property is located on Barnum Avenue and it's become a must-see spot for ghost hunters and fans of abandoned properties.
Every time I think Connecticut is running out of stories, I'm dead wrong. I'm one of those people that obsesses over abandoned properties with an old and important story. I've toured some of these, and every time I do, there is a thickness to the air.
The oxygen you breathe at these places is filled with unfinished business and I can feel it. That feeling never gets old, and it looks like I should get to the Remington Arms property before it's gone forever.
Hilarious 80's Images from the Jefferson Valley Mall in Westchester
Wherever, there is money to be made, clever marketing will follow and the Jefferson Valley Mall had it in the 80's. The mall had become the setting of a Westchester, NY cable access TV show called "What's in Store." The products, fashion and mall culture were on display. Frank McNanty and Debbie Weiner were the hosts, and thanks to Youtube, these videos are still available today. These are Some of the Most Hilarious Images from The Jefferson Valley Mall in the 80's.
A Curious Excursion in an Underground Brookfield Tunnel
Recently, I was having a discussion with a friend of mine, I told this person I'd accessed some caves and tunnels in my hometown of Brewster, NY which is just over the NY/CT State Line. He knows how much I love local history, and saw how excited I was about this journey. He told me there was an area of Brookfield, CT that I needed to see, one that most residents have never seen. He told me about a tunnel, one that was not far away from where we were sitting. I made note of the conversation and bookmarked the destination for a future trip.
Paranormal Experts Say Derby's Sterling Opera House is one of the Most Haunted Places in CT
According to
Only in Your State
, Derby's Sterling Opera House is one of the most haunted locations in all of Connecticut. These are some images from inside the historic and eerie Sterling Opera House.