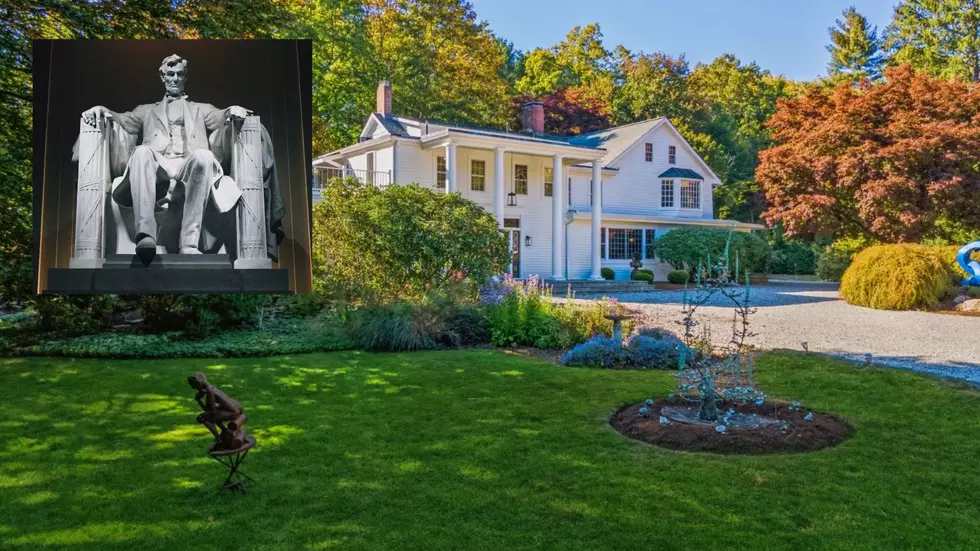 Inside a Historic Westport, Connecticut Home Where Honest Abe Spent Time
Canva/Brian Erickson on Unsplash/William Pitt/Sotheby's Realty
This amazing place located in Westport is owned by Frederic Chiu and award-winning sculptor Jeanine Esposito and according to the New York Post, has some history tied to it, as most things do here in the Northeast.
Unfortunately, unlike a ring camera or security footage, which didn't exist at the time, we can't actually see Honest Abe sitting around having coffee and scones and shooting the cow patties with Morris Ketchum, the guy who owned it during that time period. Nonetheless, the lore of the land is that not only did Abe possibly pay a visit to this mansion, but the guy "who could not tell a lie" also may have been a visitor. Let's take a look at this historic property at 52 Weston Road in Westport, Connecticut that is now up for sale for $2.59M.
Inside A Historic Westport, Connecticut Home Where Honest Abe Spent Time
You can check out the full listing of this historic house right here. For more articles written by this guy, you can tap or click right here, including one about another recent real estate transaction between famous folk. Thanks for hanging out with me and see you all again real soon.
5 Abandoned Amusement Parks In Connecticut
We will take a look at 5 amusement parks that no longer exist in the State of Connecticut. They are, in no particular order, Savin Rock Amusement Park in West Haven, Suburban Park in Unionville, Wildwood Park in Dayville, East Lyme's Golden Spur Park, and Roton Point Park located in Rowayton. All, at one time a thriving, well-patronized part of Connecticut's amusement park industry.
6 Of The Oldest Restaurants In The Northeast Worth The Drive
We will take a look at 6 of the oldest restaurants that are within driving distance...
The Griswold Inn is located in Essex and in New York it's The 76' House in Tappan. I was curious and looked at what is the oldest in nearby New Jersey, Pennslyvania, Massachusetts, and Rhode Island.
In New Jersey we will look at The Cranbury Inn located in the township of Middlesex, in Pennsylvania, it will be McGillin's Olde Ale House located in Philadelphia.
In Rhode Island, we will look at the White Horse Tavern in Newport, and in Massachusetts its Union Oyster House in Boston.
Check Out The Amazing Sunken Sailboat of Hamburg Cove in Lyme Connecticut